Give Custom Gifts To Those You Love – eGift Cards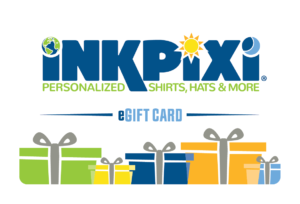 Want to give a custom gift you know they will love? Short on time, too busy to wait in long lines, unsure of sizes, or need to stick to a budget? eGift Cards take the stress out of holiday shopping.
Here are 5 reasons eGift cards are positively perfect presents!
1. They can be sent electronically and immediately! You can order from your mobile device, home computer, or by giving us a call. Won't see the recipient for the holidays? No problem. Your gift will be sent promptly. They are easy and convenient for busy last-minute gift givers. You can order while you are waiting at the doctor's office or picking your kids up from an activity. It's that quick and simple!
2. Avoid long check-out lines. No one likes to wait for what seems like forever at a check-out. No need to with an eGift card. In fact, you can shop in your pajamas from the comfort of your warm and cozy home. Now what is better than that?
3. Save money on shipping costs.  There is no shipping. Your gift card is sent electronically and you can choose to have it sent directly to the recipient or send it to yourself, print it out, and hand deliver.
4. Stick to your budget by spending an exact dollar amount. You know precisely how much you will be spending and sticking to your allocated expenses! Further, they can be redeemed partially and anytime – there is no expiration date. Gift recipients benefit from the flexibility of using their gift whenever they want to. And lost cards aren't really lost. If their email accidentally finds its way in the recycle bin, they can have another resent. No worries. No hassles.
5. Take the mystery out of trying to determine which design they will like the best. We offer over 300 different design choices – and they are awesome! Perhaps you aren't quite sure the size or style they want? An eGift card will solve your conundrum. They will get the particular design, style, and size they want! It's a win-win!
Whether you need a gift for Mother's Day, Father's Day, Grandparent's Day, graduations, birthdays, holidays, back-to-school, or just because – eGift cards are the way to go! They are ideal for every person on your gift-giving list! Go to InkPixi and stock up today!
Want more information on our eGift cards? Give one of our helpful Customer Service Representatives a call at 1-800-440-1210 Monday – Saturday from 9 AM – 9 PM ET for assistance.