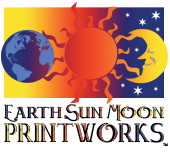 Q: Can I Design My Own Shirt?
Unlike other online companies that take the create-your-own design approach, we at InkPixi make your shopping experience easy! Our talented design team has created a wide variety of unique designs for you to choose from. We make it easy for you to personalize our apparel – all you have to do is type your name, click, and enjoy! Although we enjoy creating unique designs featuring your name, we realize there are times you may not find exactly what you are looking for. You can still benefit from our expertise and dedicated customer service by contacting our custom printing division: www.esmprintworks.com. One of our representatives will personally walk you through the design process from beginning to end, and your shirts will be printed right alongside our established designs. There is a required minimum order of 24 pieces for all custom printing projects.
Need custom apparel for a reunion, anniversary, family vacation, privately-owned business, or "just because"?
Then Earth Sun Moon Printworks should be your first stop. Our top-quality shirts and hats come in a large selection of styles and colors and can be delivered anywhere in the United States.
Looking to have your own blank merchandise printed or embroidered? We do that too! Just stop in or call Trish at 1.888.458.1687 X 439 for a full description of our company's printing and embroidering capabilities.