Q & A: Do You Have Coupon Codes?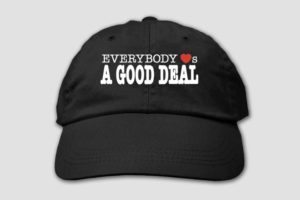 At any given time we offer various designs for sale pricing. In addition, we have terrific quantity and shipping discounts. Our e-mail subscribers are the first to know and from time to time they receive special offers embedded directly into the email. There are no special codes to remember!
Sometimes our customers call or email to ask why a coupon code they found online does not work. Those codes are not legitimate. Numerous websites offer bogus coupon codes (such as PRINTJOY205, JUNGL, and WB2012) using our name to generate traffic to their sites. Many of these sites are operated outside of the U.S. (Fyvor.com, hotdeals.com, and promopro.com are all operated out of China and dealscove.com is operated out of Panama.) These sites do not obey U.S. commerce regulations. We regret that we cannot honor the offers made by these websites. However, our website automatically evaluates your order and applies all current valid offers.
You never have to worry about not getting the benefit of our best current offer.
Presently, we have the following valid offers:
Free standard shipping on orders of $100.00+ per shipping address.
Free standard shipping + 10% discount on orders of $200.00+
Time-sensitive sale prices on specific designs
Our email subscribers also receive exclusive offers periodically.
Be the first to know about our offers: sign up for the email newsletter