InkPixi Customer Service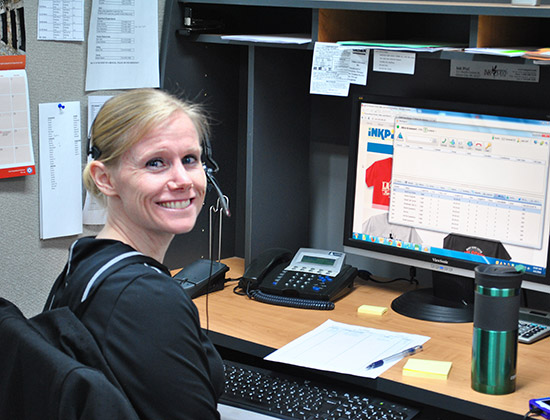 "If I call InkPixi will I speak to a live person?"
Absolutely! We wouldn't have it any other way. And we are here for you Monday – Saturday from 9AM – 9PM EST.
Our environment is team-oriented and adaptive; every person is respected as an individual with creative ideas.
We are old-fashioned and steadfast in our principles. You can be certain that when you call us you will speak to a real person. What's more, that person to whom you speak, is right here in Grove City, PA. We are wholeheartedly committed to providing you with the best possible customer experience. We go that extra mile because we care about you. We know you work hard for your money and we aim to provide you with the service, quality, and care you deserve!
Our owner, Nathan said, "Our customer service department is simply trying to do the right thing every day – to treat people well, care about and solve their problems, to be courteous and fair. Our policies have the same aim. That's just good business – commonsense – the Golden Rule – how things should be done."
Read our Mission Statement, see our personalized apparel, and more at InkPixi. And don't forget to sign up for our email list so you will be the first to learn about product news and special sales!