Kelly Vatter – Dynamic Designer of Custom Shirts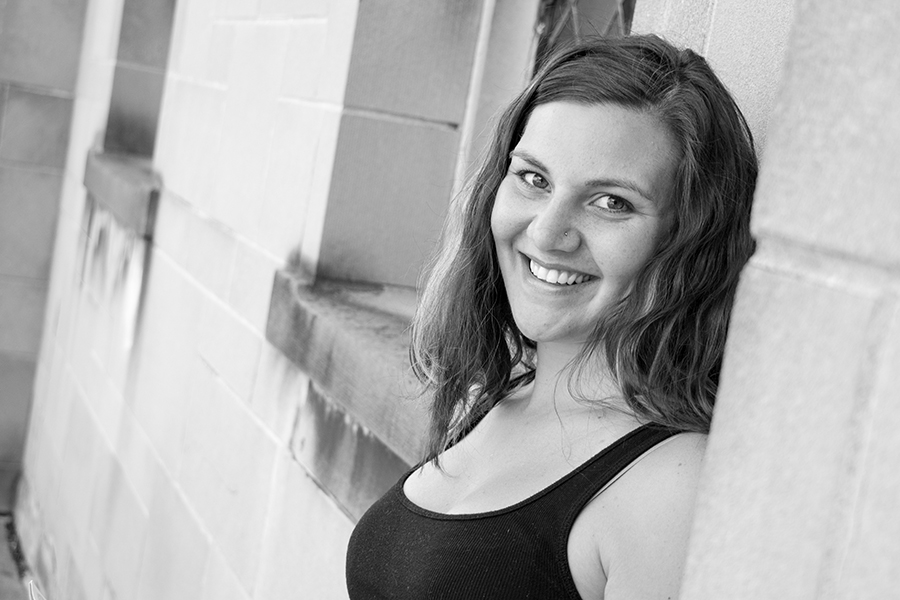 "Our company culture is based on the ideal of mutual respect for our fellow employees, our business associates and our community. We feel that our efforts to be fair, honest and kind to the people we work with every day are of the greatest value." –Nathan Depew, President of Earth Sun Moon Trading Company
Kelly has been at Earth Sun Moon for 8 years and appreciates our principles.
"The main reason I've worked for ESM all this time is because I love the family values that the company holds very dear. I'm almost certain you couldn't find any other company as family oriented as ours and I find myself on a regular basis extremely proud to work for someone like Nathan. It's definitely fitting that our company mainly focuses on designs dedicated to your 'family' name!"
The Team Pink custom shirts and hats are some of her favorites. She said, "I've known too many magnificent women touched by cancer (breast and otherwise) and love that we donate part of the sales of this shirt to a breast cancer foundation."
Kelly began working at InkPixi as a Customer Service Representative. After college she accepted a position as a Custom Printing Representative for Printworks (our custom design division). Shortly after, she was promoted to her current position as a Custom Printing Graphic Artist. Her duties include: designing artwork for customers, creating custom embroidery, custom screen and digital printing, and setting artwork up to print/embroider. She has printed and embroidered custom shirts and hats, vinyl stamped apparel, and folded and shipped custom orders. Kelly also mentioned,
"I have helped redesign our website, created our Facebook page and continue to brainstorm ways to improve our online presence. When I started, I implemented a lot of procedures to better organize the department and to make this division run more smoothly. I have also helped with ordering and receiving blank inventory as well as creating sales orders and invoices for our custom orders."
Kelly graduated from Slippery Rock University with a Bachelor of Science in Communications with a specialization in Public Relations. While completing her internship in SRU's Graphic Design Department she realized her heart was in graphic design. She has worked with Carly Stillwaggon her entire life. In high school the two worked together at Dairy Queen. During college the pair worked at ESM and in the Graphic Design Department at SRU. Currently the dynamic duo work side-by-side in the Art Department!
In addition to designing custom shirts, Kelly created her church's first official logo and designed another for a friend's micro-brew. She enjoys planning parties, showers, and family picnics. Her friends and family usually go to her for stationary, invitations, and signage. In her spare time, she likes to ride motorcycles, jog, play with her Golden Retriever, Molly, and spend time with her friends and family. Kelly and her husband have been married for 5 years and are expecting a new baby boy in November, "in addition to our fur baby, Molly," she added.
Kelly finds herself very uninteresting. We wholeheartedly disagree! She likes odd scary movies, has a loud and discernible laugh that echoes in the office, loves all things Halloween, identifies with unicorns (a story for another day), and is obsessed with books. In fact, her little cousin yells at her because she buys so many books! Her favorite Disney movie is Beauty and the Beast "mainly because of the library the Beast had in his castle," she aspires to have a similar one someday! Kelly loves the quote, "I tried to be normal once. Worst two minutes of my life."
Stop by next week for our piece on Ryan Burns, the new kid at Earth Sun Moon. He is the wizard behind our stunning photography.