Our Focused Photographer Beautifully Captures Custom Shirts & More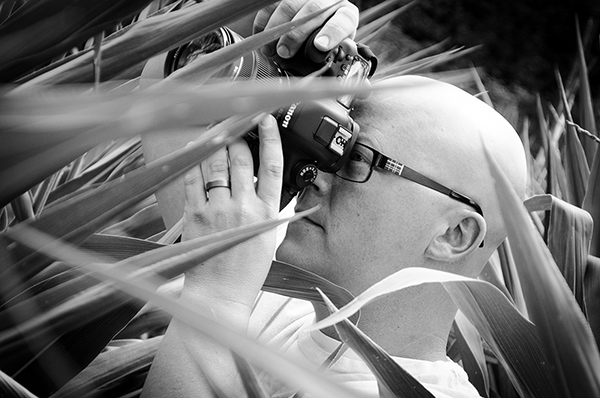 " A lot of the smiling faces I have captured to help promote our apparel are the smiling faces  right here at InkPixi that print, fold, embroider, and answer the questions from our customers. We have a fun & talented group here at InkPixi and the photos show-off their fun personalities. Although most employees don't like to be in front of the camera, and have never modeled before, they embody the true spirit of our fun, quirky, and unique designs. Obviously, our customers carry these qualities with them as well. I would like them to know that they have an extended family with InkPixi staff." – Ryan Burns
Recently, (3 ½ months ago to be exact) Ryan Burns joined our staff at Earth Sun Moon. Ever since, he has been enhancing our websites with fantastic photographs of our custom shirts, hats, and more. Thanks to Ryan, we have been filling our schedules with photography that truly depicts the 'lifestyle' of our customers wearing our personalized apparel in the environment that best compliments the designs. But he doesn't just click a button all day, his official title is Online Creative Director. In addition to photographing  people in our custom shirts and hats, he creates web graphics, is in charge of creative direction, online advertising, and much more.
Ryan is a Grove City, Pa native. He and his wife of 8 years have an adorable 21 month old daughter, Cadence Grace. His volunteering is as extensive and artistic as his work experience. Ryan has volunteered for the local YMCA, Chamber of Commerce, Olde Town Grove City, United Way, and Slippery Rock Elementary School.
Ryan is terrible at basketball. But he can spin a basketball like a boss! His favorite quote is "Only a life lived for others, is a life worthwhile." –Albert Einstein In his spare time he likes to dream and sketch ideas that he "may never accomplish"!
"I have a lot of unfinished projects at home. Some may label this as procrastination, but I like to think of it as my mind needs to take a break and think a bit about what I am doing, so it's done right…which sometimes keeps me from doing things at all. If all good things come to those who wait, the procrastination is a virtue, right?"
Ryan's witticism is contagious here at the office. He has charisma and easily gets volunteers to model our custom shirts and hats. The toughest part of his job is, "convincing people that the photo I capture of them is really great. There has not been one smile, one moment, or one out of place hair that I would change since my start here. I capture 1/200 of a second in time…and to me that is a moment to cherish considering there are 504,921,600,000 in our average lifetime (not a math guy so hopefully this is right)."
Ryan can certainly be portrayed as brilliantly-creative, outgoing, witty, and chock-full of puns! He just clicks with our company culture and we couldn't picture him anywhere else!