Mike Craig – Graphic Designer Extraordinaire at InkPixi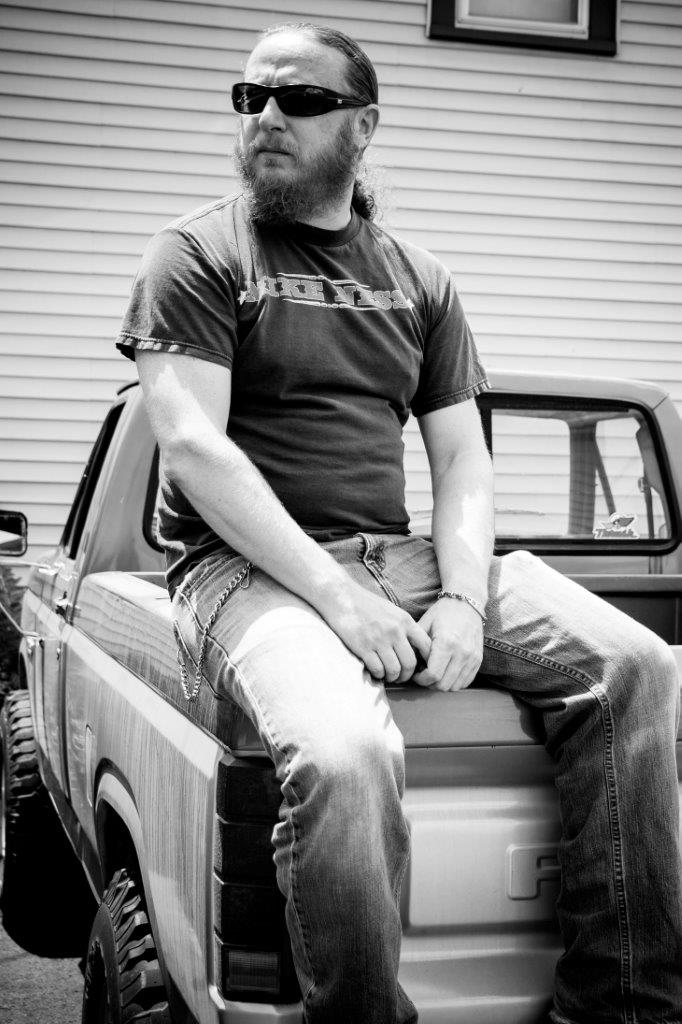 At Earth Sun Moon Trading Company ingenuity abounds. It doesn't matter which department you visit, these people are resourceful! Our owner, Nathan Depew stated it fittingly when he said,  "I've discovered that the ordinary, small-town Americans of Grove City, PA are capable of brilliant creativity, staggering productivity and an almost embarrassing loyalty. Giving them the chance to prove it is one of the best reasons I go to work every day."
This is the first in a series of articles about our employees, beginning with the Art Department. Behind all of the impressive designs at Earth Sun Moon Trading Company is a team of hard-working graphic artists. Our feature artist of the week is Mike Craig – you've likely seen him sporting a personalized t-shirt or two on our website and social media. He is a great subject for photos because he is teeming with wit and a gregarious personality.
A Mercer, Pa native, Mike is married and has two super cute daughters, ages 3 & 5. He is Co-Chair of the Mercer Art Commission. The Commission brings art and cultural events to the Mercer area. In addition to art, his hobbies include architecture, engines, and "staying up late at night."
Mike received a Bachelor's Degree in Graphic Design from The Art Institute of Pittsburgh in 1998. Mike's resume includes designing apparel for companies such as, Harley-Davidson, BMW Motorcycles, Mini Cooper, and Discovery Channel. He's been at InkPixi for 6 1/12 years and is integral in creating personalized t-shirt and hat designs.
Mike mainly works on creating new designs and product testing. Mike said of developing personalized t-shirt and hat designs:
"Once a design is fully developed and approved, it takes about a week to get all of the testing done, settings adjusted, templates and images made, and uploaded to the website. Completing the embroidery for the hats takes a bit longer because it can be a time-consuming process (Carly does all of our hats)."
The Motorcycle Service is Mike's favorite personalized t-shirt design. It was one of his first creations at InkPixi. He also really likes the Biergarten, Old Irish Pub, St. Patrick's Day Stout, and Motorcycle Racing designs. When asked what other information he felt like sharing for this article, Mike replied, "This [InkPixi] is a really great place to work."
Stay tuned next week for our story on Carly Stillwaggon, the mastermind behind our embroidered hats.
Subscribe and save: Sign up today for exclusive access to our best sales, new arrivals, and special offers.