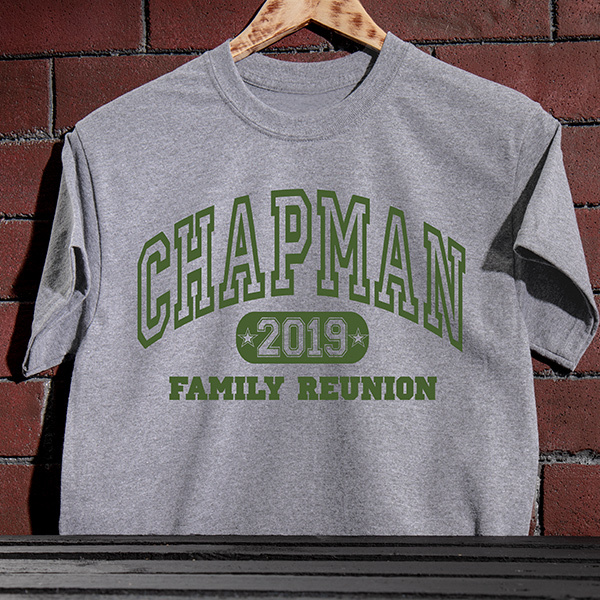 Suit up your crew in Athletic Family Reunion personalized shirts for your next gathering. Enter your family name and year then gear up for a day of reminiscing and fun. Make the next reunion one you'll never forget with this exemplary custom design.
Sign up for our email list for member-only offers.
InkPixi is a small-town American company in western Pennsylvania. We value hard work, creativity, the members of our team, and you - our customer.