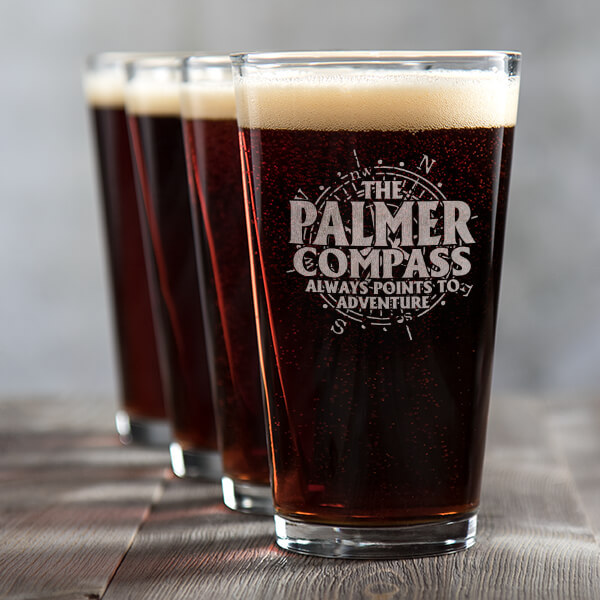 Compass custom pint glasses will point you in the right direction. Pour your friends a drink and compare notes on your adventures. Everyone will know your risk-taking spirit when you use these personalized cups. Add your name and plan your next venture!
Sign up for our email newsletter for member-exclusive offers.

InkPixi is a small-town American company in western Pennsylvania. We value hard work, creativity, the members of our team, and you - our customer.