Don't Resist – Get Your Custom Rebel Apparel Before It's Too Late!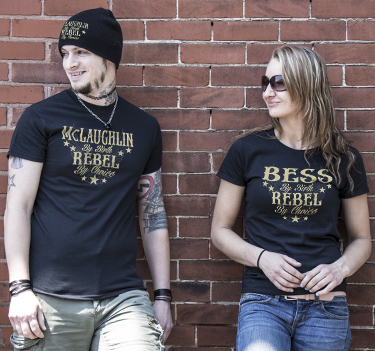 Get a custom Rebel t-shirt for all of your nonconforming friends, dare to wear a personalized Rebel ladies fitted tee, or authoritatively display your name on a personalized embroidered Rebel beanie cap.
Proclaim your unruly tendencies while donning a personalized Rebel hooded sweatshirt and affirm your maverick inclinations in an embroidered Rebel hat.
Other styles are also available in this nonconforming design! We won't tell you what to do, but you could go to InkPixi and check them out!
Subscribe & Save: Sign up today for exclusive access to our best sales, new arrivals, and special offers.