Customized Beanies Make Your St. Paddy's Pub Crawl Weather-Proof (and tuck into a pocket while you're inside)!
St. Patrick's day is quickly approaching and we all know what that means – an array of green-tinted libations, parades, and leprechaun-themed parties. But, if you're really lucky, know the right people and places to go, pub crawls will be on your calendar this holiday. And, customized beanies will make all of your St. Patrick's Day activities enjoyable! Check out our top picks of Irish-themed designs:
Celtic Monogram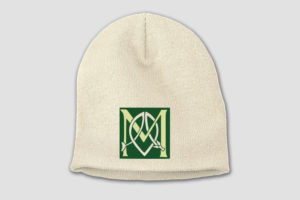 This St. Patrick's Day personalize Celtic Monogram knit beanie caps to show your Irish pride. Buy customized beanies for your entire clan and celebrate Irish-style! The knit beanies will keep all their noggins warm while out partying on the town.
Shenanignas
Friends, family, merrymaking, and mischief managed – or not! Show your acclimation for tomfoolery in these custom beanies! Outfit your crew in the cozy hats for personalized gifts that you'll be talking about for years to come.
Irish Varsity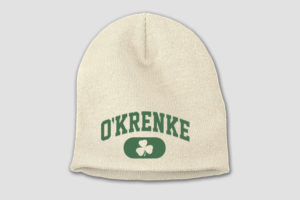 This Irish design is perfect for anyone who loves being Irish, whether they have years of experience, or are just a pro at it! Order these Irish beanies for your whole team and display your skills!
Celtic Cross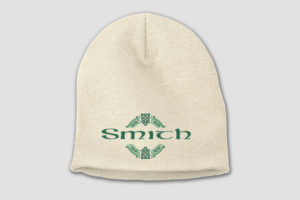 Outfit your clan in customized beanies and celebrate your Irish heritage. The Celtic cross is one of the most recognizable religious symbols. It is both a popular and powerful symbol of Irish heritage. St. Patrick is credited with the design of the Celtic cross. He allegedly joined the Christian cross with the sun, which is a vital and ancient symbol of life.
Lucky To Be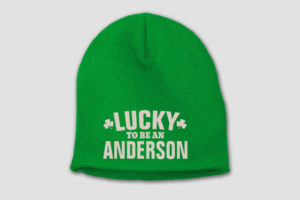 Don't take chances; wear these Lucky to Be customized beanies before heading outdoors this St. Paddy's Day. Luckily, the warm knit caps will keep you toasty as you pub crawl with your clan. Then when inside, simply tuck it in your pocket!
This St. Patrick's Day, don't leave home without customized beanies to warm you and display your fun-loving character. The hardest part of ordering personalized beanie caps, is selecting which design you like the most. Once you decide, simply add your name (if you're not Irish, simply add an O' or Mc before your name), and choose a quantity! Then, have a high time this St. Paddy's day wearing your super awesome personalized hats!
Be sure to share your festive photos with us on Facebook so we can give your clan a shout-out!
Subscribe & Save: Sign up today for exclusive access to our best sales, new arrivals, and special offers.