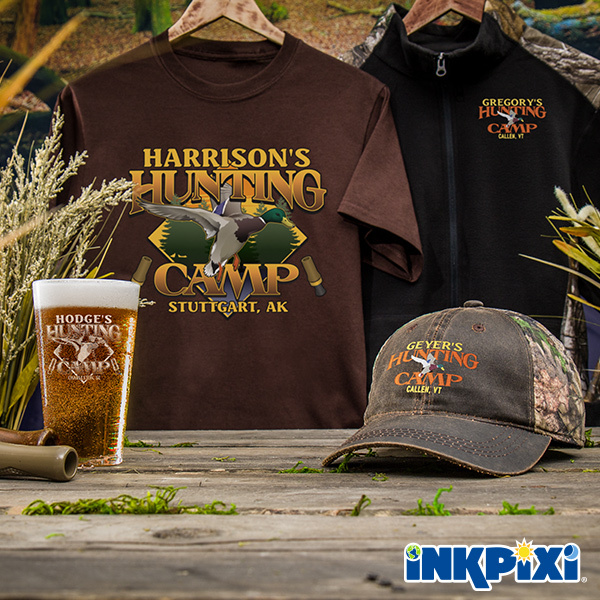 Personalized shirts, two-tone camo hats, microfleece jackets, pints, and more just for duck hunters! Our Duck Hunting Camp design just got taken up a notch with the addition of some really awesome custom products. There is something for everyone! We have personalized shirts for adults and kids, aprons, embroidered jackets, and beanies. We offer baby bodysuits for the aspiring duck hunters (they make great baby shower gifts too)! Decorate your camp with custom pints, wine glasses, coffee mugs, cherry wood coasters, serving trays and more. We have gift sets available as well, which make the best gifts for all of the hunters in your life. All you have to do is add a name and location, then wrap it up!
Be the first to know when we add new products by signing up for our email list. You'll also receive member-only offers.

InkPixi is a small-town American company in western Pennsylvania. We value hard work, creativity, the members of our team, and you - our customer.