Funny t-shirts solve the looming question of what to buy Dad for Father's Day. If your dad is one of those guys who has everything, needs nothing, or is nearly impossible to buy for, look no further than a witty garment made just for him! We offer numerous quirky designs but here are a few we suggest to get a good laugh.
Five funny t-shirts every dad should own:
1. Asylum #B231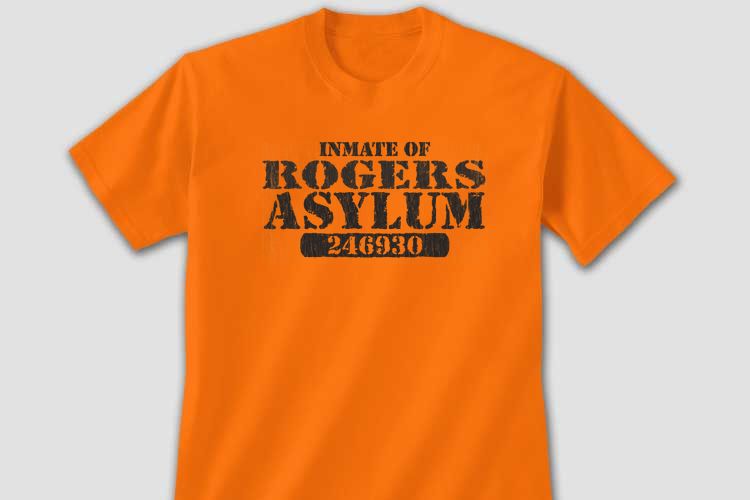 The clever Asylum design makes the ideal gift for the dad who thinks he is a comedian. These funny t-shirts will reveal his personality and amuse the masses.
2. Warden #A424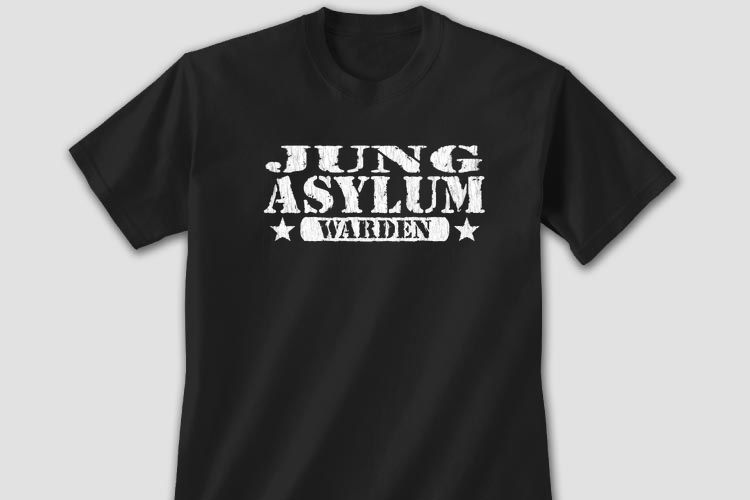 These side-splitting custom shirts will get lots of laughs. It's the companion tee to our Asylum design. Seriously, these tees are crazy funny. Buy one for your dad today!
3. Few Have Died – BBQ #A446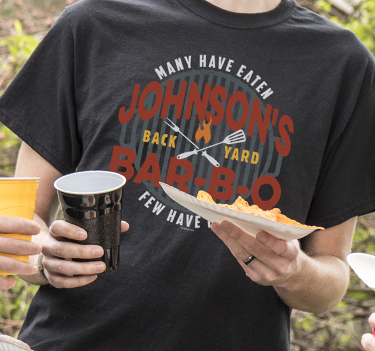 For dads that like to fire up the BBQ – this is the perfect design. These funny t-shirts skillfully display dad's name and fire up laughter from family and friends. Buy Dad this custom t-shirt design and sit back and wait for some delicious grub!
4. That's Why #A514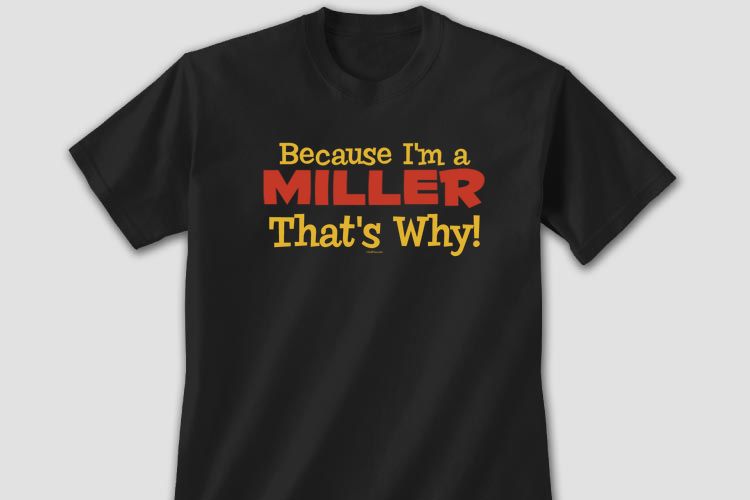 Dad will love this witty and undeniably awesome t-shirt design. This Father's Day, add his name to a tee shirt, hoodie, and hat for the perfect gift bundle. You will quickly become the favorite – and everyone will know why!
5. Beer Removal Service #A189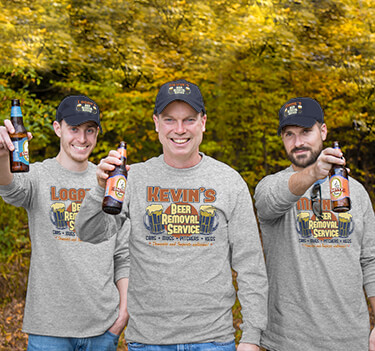 This design is ideal for dads who like to kick back and enjoy a few cold ones. It's a tough job, but you know your dad can handle it. These fantastically funny t-shirts will display dad's expert beer removal abilities! Add to the fun with our custom beanies, baseball-style hats, and sweatshirts, personalized just for Dad.
Funny t-shirts give a personal touch with added humor. Customize with your dad's name and put the worry of finding the perfect gift behind you. We make it simple, all you need to do is chose your favorite design, add a name, and select a size! Even the hard-to-please dads will get a kick out of these hilarious personalized gifts.
Subscribe & Save: Sign up today for exclusive access to our best sales, new arrivals, and special offers.