New Personalized Cheese Boards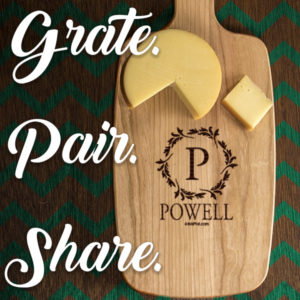 Looking for personalized gifts for someone special? Our new personalized cheese boards are "grate" for Valentine's Day, Mother's Day, Anniversaries, Bridal Showers, or any day!  The quality of these intricately-detailed, cherry wood, laser engraved cheese boards is second to none! They are available in beautiful designs that are sure to please. Simply add any name for an exceptional gift that says, "You are loved!" And be sure to check out our new engraved wine glasses that pair perfectly with the cheese boards.

InkPixi is a small-town American company in western Pennsylvania. We value hard work, creativity, the members of our team, and you - our customer.