Personalized T-Shirts travel – a lot. The process of turning a plain tee into a wearable work of art is rather interesting and we would like to share the progression with you. A tale is not complete without pictures; so we've included photos and videos!
1. New Shirt In Town
The story begins when big boxes full of new, unprinted shirts are delivered to our small-town facility in Grove City, PA. The boxes are taken to the Pulling Area of our warehouse, where they are sorted onto shelves according to color and size.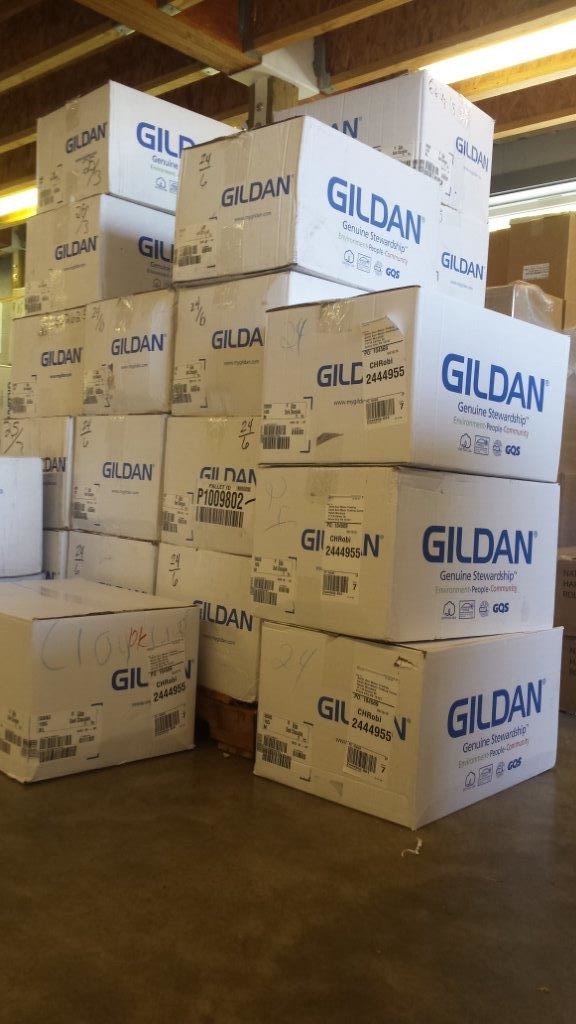 2. Pulling 'em In
After a shirt waits patiently, sometimes for days, an employee will finally come to say that a customer has requested a shirt in exactly THIS size and color! After being chosen to correctly fill your order (we call that being "pulled"), the shirts are wheeled to the printing area.
3. The Magic
Printing is a truly magical time for new shirts, when each goes from being one usual shirt among thousands, to a one-of-a-kind personalized garment with super-powers for making people smile. How does this happen? Watch this "Printing a Personalized Garment" video and see:
4. A Fulfilling Moment
Once the personalized t-shirts are made fantastically fun and feature your name, they follow along to Fulfillment, where they are meticulously folded, boxed, and shipped. Watch this short video of Sue expertly folding a custom shirt: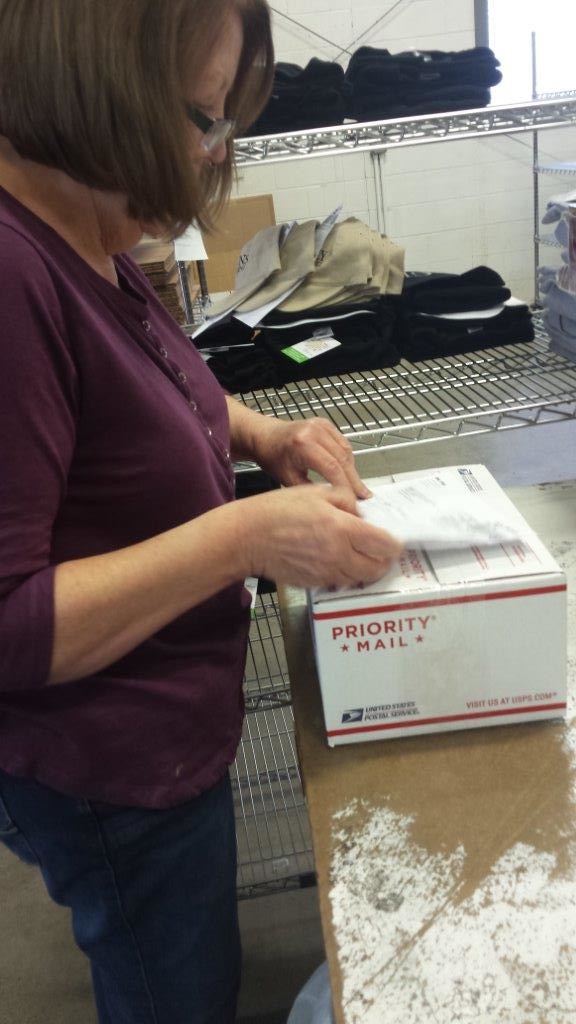 A Personal Delivery
Finally at their new home, personalized t-shirts are well taken care of. A lucky few will be opened and put on immediately. Others will be stored for gift-giving: carefully washed, (inside out with like colors in warm water, non-chlorine bleach, and tumble dried on low), folded and stowed away for that special day when they will make their debut.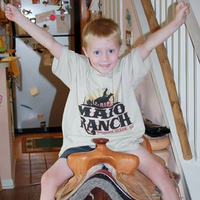 Thank you for joining us on our journey, where we transform primitively plain tees into pleasing personalized t-shirts that are beloved by those fortunate enough to own them!
Don't miss a thing – sign up for our email list for product news and special sales.