Presidents' Day Sale On Custom American Pride Apparel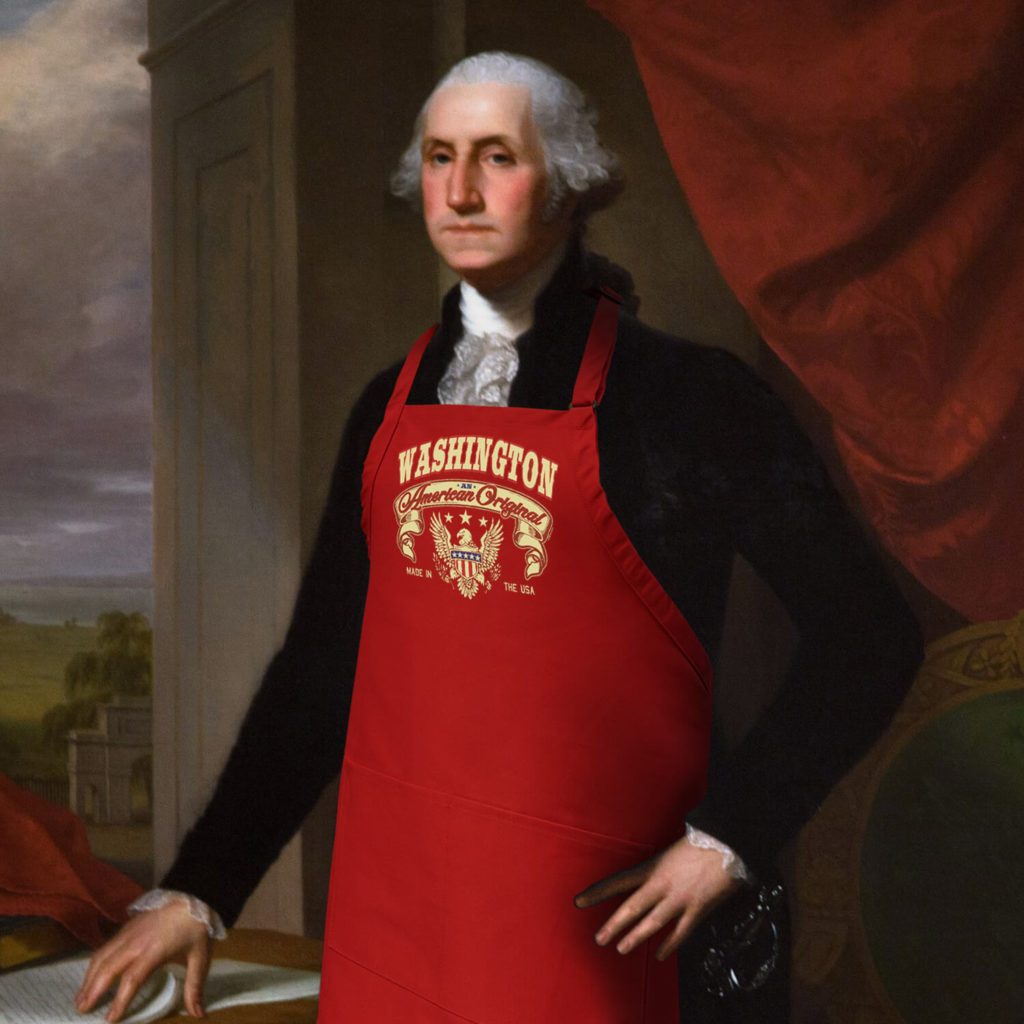 In honor of Presidents' Day, all of our American Pride designs are on sale. Buy your American Pride apparel while it's on sale and wear it all year. Celebrate Flag Day, Fourth of July, Veterans' Day and all of the other patriotic holidays wearing an All-American custom garment. Personalize American Pride shirts, hats, and aprons with your family name. Then, showcase your freedom in your very own patriotic design. Americana is always in style!
George, a true American Original, approves!
Some Fun Facts about George Washington:
George Washington was one of our Founding Fathers, and the first to sign the Constitution.
He was born February 22, 1732. Today is his 285th birthday!
He was the first American President (4/30/1789 – 3/4/1797).
George Washington did not have a middle name!
He did not throw a silver dollar across the Potomac. It is over a mile long and there were no silver dollars when he was a young man.
At the age of 14, he wanted to join the Royal Army, but his mother wouldn't permit it.
George Washington was an excellent dancer.
George had no children of his own. But, he had two step children.
George did not wear a wig. He wore his hair longer and powdered it, as was the custom of those days.
He was the only Founding Father to own and operate his own whiskey distillery.
George Washington was the only President that did not occupy the White House. It was not complete until after his death.
Subscribe & Save: Sign up today for exclusive access to our best sales, new arrivals, and special offers.