T-Shirt Design 101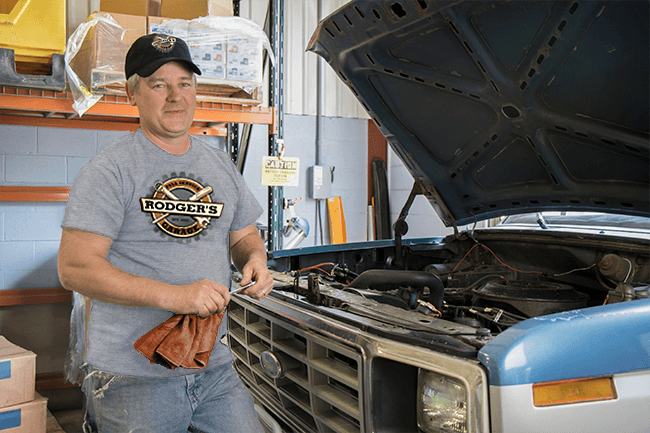 T-Shirt design at InkPixi is a process that takes much thought, research, and testing. An idea takes weeks from its conception until it reaches the final stage – an awesome t-shirt design available to you!
The inspiration for a design can strike at any moment. Also, new ideas are recommended by customers and employees, and sometimes a combination of the singular ideas merge into the perfect design.
In addition, the Product Manager and his team actively search out niches that would be suitable for custom shirts. Next, is studying the niche to learn as much information as possible. Then, the team determines what would be of interest to that select group and generates a rough draft.
Design ideas are the focus of discussions, and a running list is kept.  If there is a holiday approaching, relevant designs are moved to the top of the list.
Mike Working On A New Design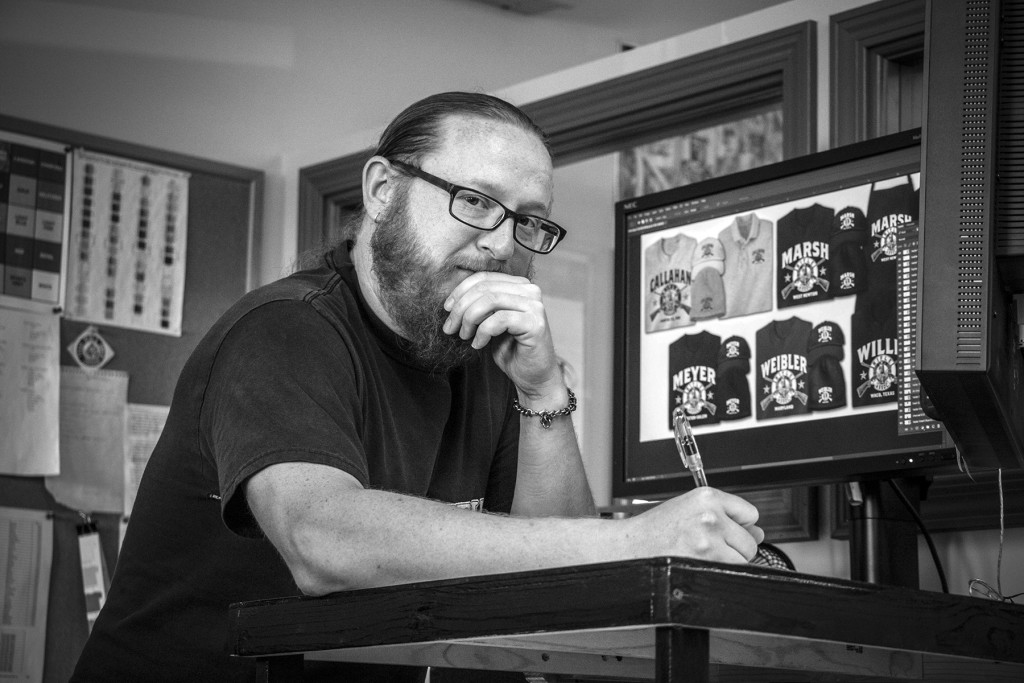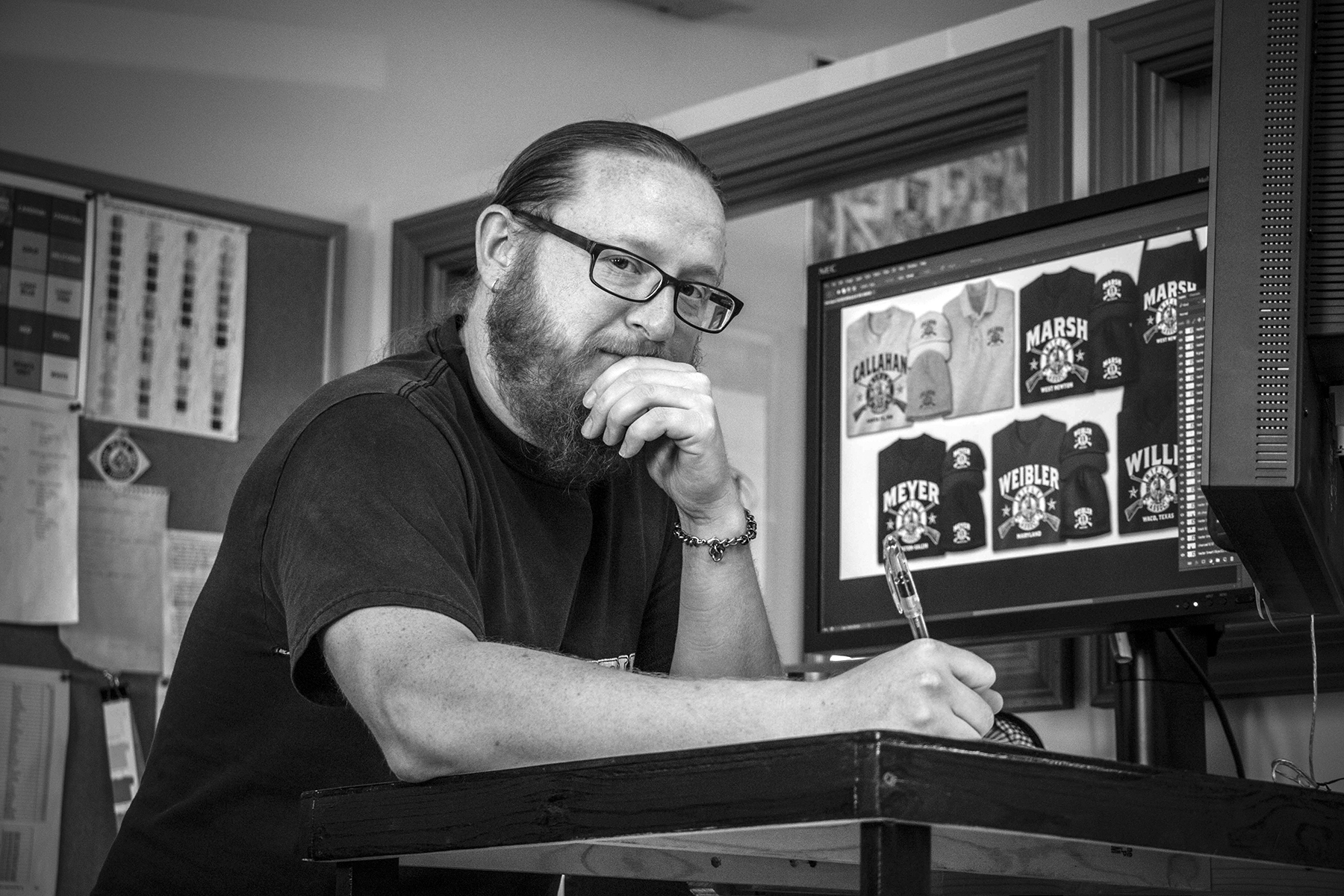 Once the team approves, one of our artists uses a rough draft to convert the design into reality. The artist works his/her magic and submits the design for approval. Then, the draft goes through a series of revisions until everyone agrees!
When choosing the colors, the team must decide which ones will work best with the design. The context in which someone would wear the tee is also a consideration. For example, a gardener would not want their custom shirt to be black when working outside under the hot sun. Conversely, motorcyclists like their custom shirts in darker colors.
A company wide announcement is sent once everyone approves of the design. Then, the testing begins, by printing the designs using the chosen colors. Measures are taken to ensure they look like they expect them to. While shirt testing is taking place, the team considers the best way to get the essence of the t-shirt design into embroidery for the hats.
Finally, steps are made to best represent the design on our website. We want you to see the customization as it will appear on your personalized apparel. Therefore, our goal is to make it look as similar as possible to the real design.
The best part of t-shirt design is feedback from our happy customers! We love hearing your comments and suggestions! Like us on Facebook and give us a review while you're there!
If you want to know when new designs are released sign up today for our email list where you will also have exclusive access to our best sales and special offers.