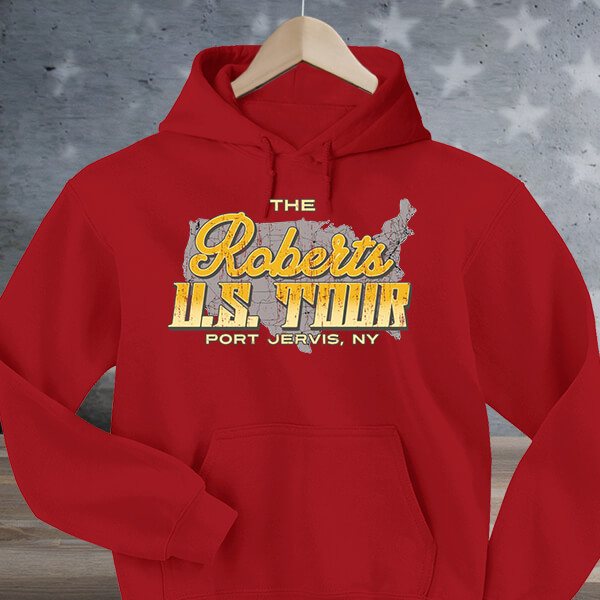 Gear up with our U.S. Tour custom hoodies, get your itinerary, and set off on your next journey. This family-friendly design is ideal for photos of your cross-country trek. The personalized hooded sweatshirt is a comfortable choice for days on the road traveling.
Sign-up for our email newsletter for member-only discounts.
InkPixi is a small-town American company in western Pennsylvania. We value hard work, creativity, the members of our team, and you - our customer.