Our Christmas elves (the Printing Staff) have performed a Christmas miracle! We are extending our guaranteed Christmas delivery ONE MORE DAY! Order by today, December 13th and receive your presents on or before December 24th! And just when you thought it couldn't get any sweeter – All of our custom beanies are on sale. Yes you read correctly. Every. Single. Beanie. On Sale – Today Only!
Custom Beanies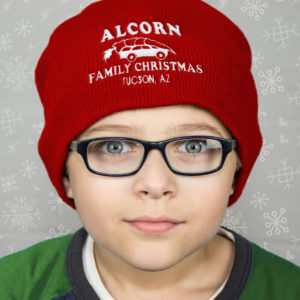 Hurry and get your order in today and have yourself a custom little Christmas!
Would you like to: Be in the know and the first to know when we release new products and have exciting announcements? Receive exclusive coupons only available to our email subscribers? Join our group of 100,000+ people for whom personalized apparel is a favorite way to bring their family and friends together, to celebrate holidays and special moments.
Subscribe & Save: Sign up today for exclusive access to our best sales, new arrivals, and special offers.