The vivacious designs we feature on our personalized shirts for women are fun, not frumpy. You will take a second look, smile, and oftentimes chuckle. You just can't help yourself. Moreover, the fitted style of the ladies tee is classy and flattering. Slip into one and a bubbly attitude will almost always emerge. The way you feel wearing your shirt will be reflected in your behavior and people will notice! Speaking of vivacity, check out some of our personalized shirts for women that will have you laughing all the way to your shopping cart!
Ain't Nobody Happy (Unless You Are!)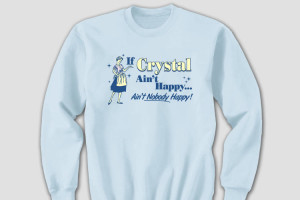 Feeling feisty? Ain't Nobody Happy personalized shirts for women are all about you, Girl. A long sleeve tee or sweatshirt will surely put a smile on your face. Look sassy and classy in a fitted ladies tee. You'll be pleased, as the head lady in your household, in this fun custom design featuring your name!
Queen Personalized Shirts For Women (…Or Royalty)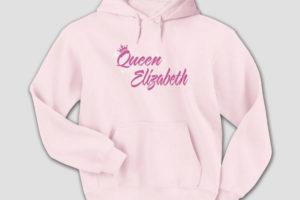 If you are the ruler of your castle, custom Queen shirts are royally perfect for you! You'll reign in style in a hoodie, fitted tee, or crewneck sweatshirt. Also makes a supreme gift idea for Mother's Day, birthdays, or just-because-you're-awesome gifts!
Few Have Died – Kitchen (Fingers Crossed!)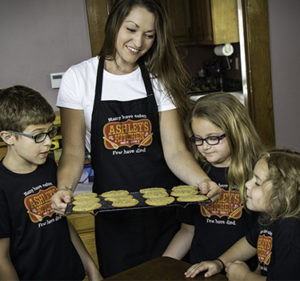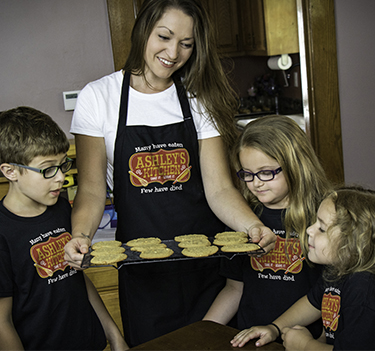 They have two choices: Take it or Leave it! Show your flair in the kitchen in a personalized fitted tee – simply add your name. Show your cooking expertise wearing a custom sweatshirt or polo shirt. Get yourself an apron too. You deserve it!
Woman Myth (Wait For It…) Legendary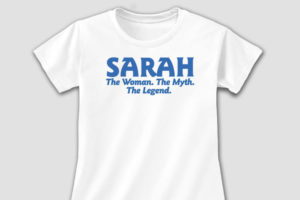 Flaunt that witty sense of humor in a custom Woman Myth Legend flattering fitted t-shirt. Your charisma will shine through every time you wear this hilarious and somewhat truthful design! Own it, Girl!
You Wouldn't Understand (Neither Do I!)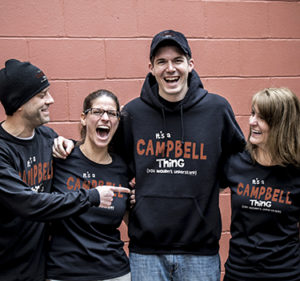 No one quite understands your awesomeness – or eccentric qualities!  Wear a fitted tee, sweatshirt, or hoodie with sass. Make no excuses with this quirky design featuring your name!
Reflect your attitude on our personalized shirts for women. Stand out! Be a fashionista with flair!
Subscribe & Save: Sign up today for exclusive access to our best sales, new arrivals, and special offers.