Wow Your Guests With A Cheese Board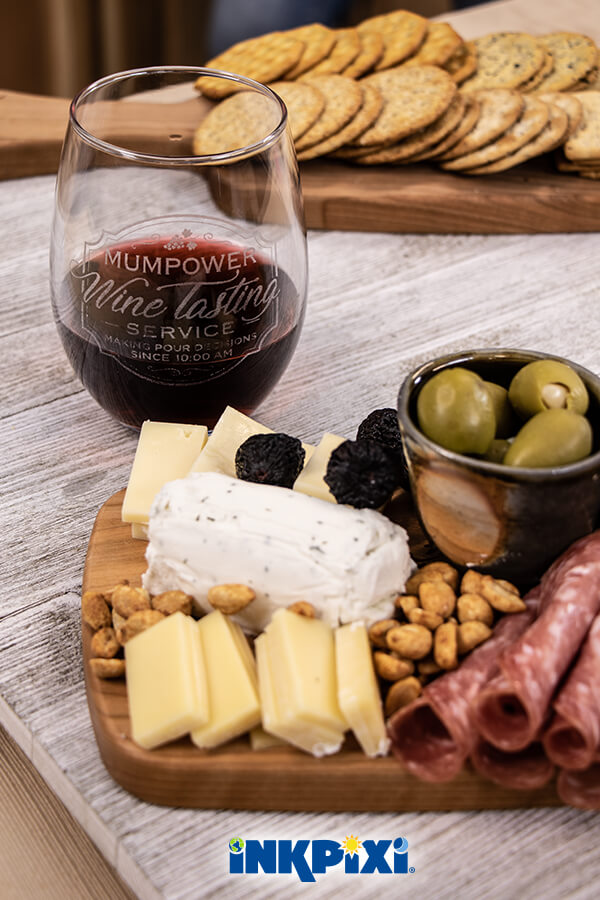 When I host a get-together, my go to is a cheese board. It's one of those things that seem to please everyone, and it's super simple. There is something for everyone, no matter their likes or dislikes and dietary restrictions. The size of your spread will depend on the number of guests you plan to entertain. If it is a large gathering, I include a wider variety of snacks on my board. If a neighbor pops in to visit the selection will be much more limited, I usually have the items on hand, and I serve it on my beautiful custom cheese board. 
 Cheese
First, my tray includes several different types of cheeses. I'd say a minimum of five different sorts and usually more. We love cheese a lot! Traditionally included in the mix is smoked Gouda, Sharp Cheddar, warmed Brie, Manchego, Goat Cheese, and Havarti. More great additions include Gruyere, Blue Cheese, and Pepper Jack. You can tell the difference in quality, so get the best that you can afford.
 Meat
My tray also includes three or four types of meats. Smoked salmon is a definite must on my table. I then include a couple of other kinds; usually spicy chorizo or soppressata, and thinly sliced prosciutto. I've also added homemade beef stick from my local butcher shop. They have good jalapeño and cheese sticks.
 Crackers and Spreads
The meat and cheeses are what I consider the base. I then include several varieties of crackers, including gluten-free ones. Crusty toast is also a must, especially if you plan to have warmed Brie or other spreadable cheese. Then, I will include some jam – fig spread is my favorite. Different types, I've used are apricot, blackberry, and dark cherry.
 Something Briny and Nutty
Olives are a must, and I usually include two varieties: a stuffed green and Kalamata olives. Most guests enjoy small pickles and pepperoncini peppers. Nuts are another excellent addition to your cheese board. I've served cashews, peanuts, and pecans.
 Fruit
Then there was fruit! Whatever is in the season is what I include. Grapes always make an appearance, and I'll add other seasonal berries too. I love to include figs, but typically have to order a bag of dried ones. If you live in an area where fresh figs are available, do yourself a favor and include them on your board, they are beautiful and yummy.
 Bonus Vegetables
Some people include vegetables on their charcuterie board. I never have enough room, so I make a separate vegetable platter. My veggie tray is made up of the basics: broccoli, green, red, and yellow peppers, cauliflower, carrots, and celery, and includes either a homemade or store-bought dip.
 Other Spreads
The five basic cheese board essentials are; meat and cheese (salty and spicy), fruit (to add sweetness), fruit spread (also adds sweetness), something briny (gherkins, pepperoncinis, olives), and crackers. Other spreads I usually include are hummus and stone ground mustard. Be creative, incorporate your favorites on your cheese board.
Alcohol
I also serve complimentary wine and beer to my guests. That is another article entirely – search for cheese and alcohol pairings and choose accordingly. I will say that if I could only serve one red and one white wine, they would be Cabernet Sauvignon and Chardonnay. As far as beer offerings, I'd likely have an Imperial Stout and Scottish Ale. Again, include what you like to drink. Make sure to have nonalcoholic offerings available too.
Watch Kimberly and Gwen make a cheese board on our Facebook page.
I think it's time I send out an invite to my friends! What appetizers do you serve your guests? Comment below.