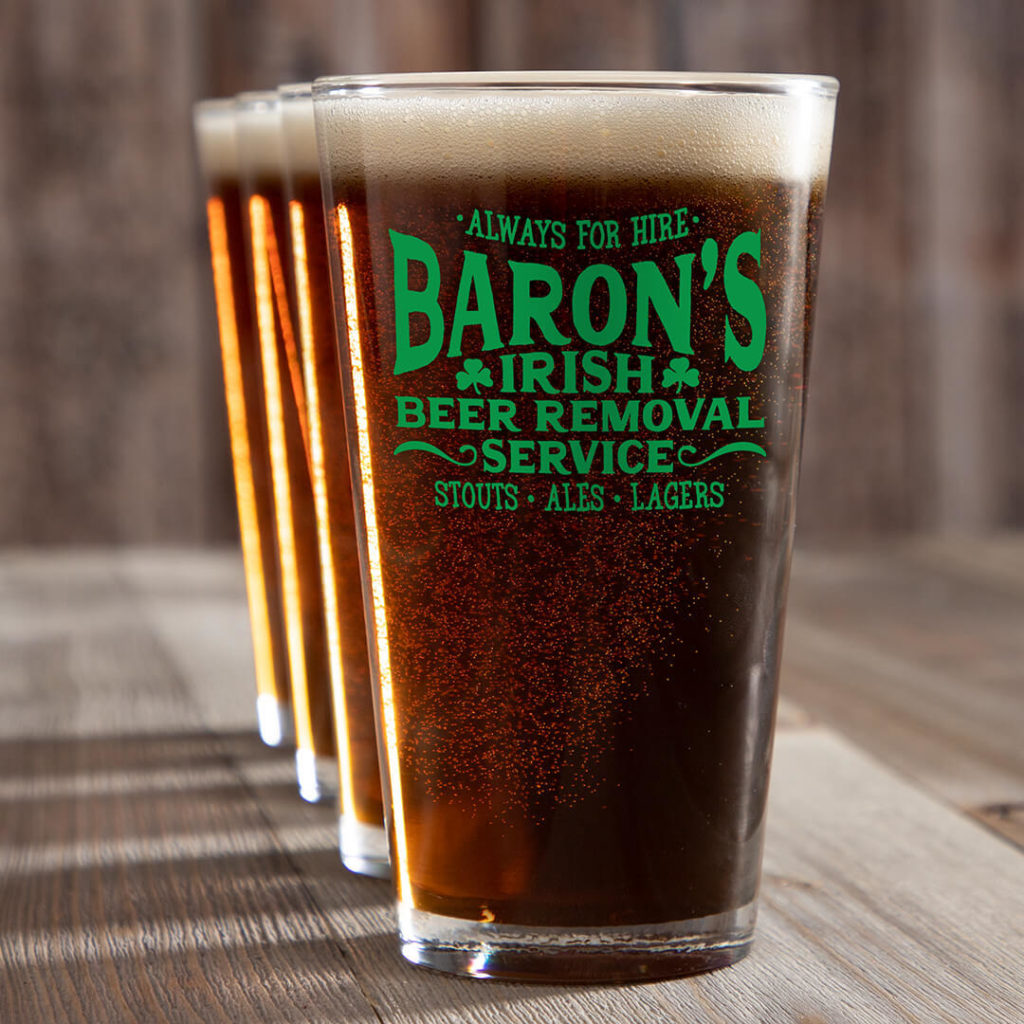 Our custom pint glasses will charm you with their clever sayings and full-color printing. They're dishwasher safe, made in the USA, and available in singles or sets of four. What's not to love about that?
Bring on the beer and Irish cheer when friends come for a visit with this personalized set. This unique collection will complement your glassware collection. It will quickly become a favorite and your most-used glassware. And your guests will be thoroughly impressed with your humor and good taste!
Gift-giving is made easy with a set of four pints. A matching personalized growler will complete the set. Add any name for the perfect personalized gift for any beer-loving Irish man or woman. Give your groomsmen or bridesmaids a big thank you for being part of your wedding day. Add some beer for an added bonus! Share a set for a housewarming. Make Dad smile on Father's Day or give it to him on his birthday. Let someone know you care with a just-because-you're-special-to-me gift. They are excellent for virtually any occasion. There are so many possibilities!
Check out our full line of personalizable Irish and non-Irish gifts. We have hundreds of designs and many products to choose from including, wine glasses, coffee mugs, cherry wood cheese trays, coasters, wall art, and more. A full line of custom apparel is also available including hats, jackets, hoodies, and tees. You will be sure to find something for everyone on your gift list for any occasion – and a thing or two for yourself too! All you have to do is add a name – it's that simple!
Be sure to follow us on Facebook, Instagram, and YouTube for new designs, gift ideas, and more.
Drop a comment and let us know which designs are your favorites. Or, if you have an idea for a new design, we want to hear it!