Mary Showing Off Her Gardening Skills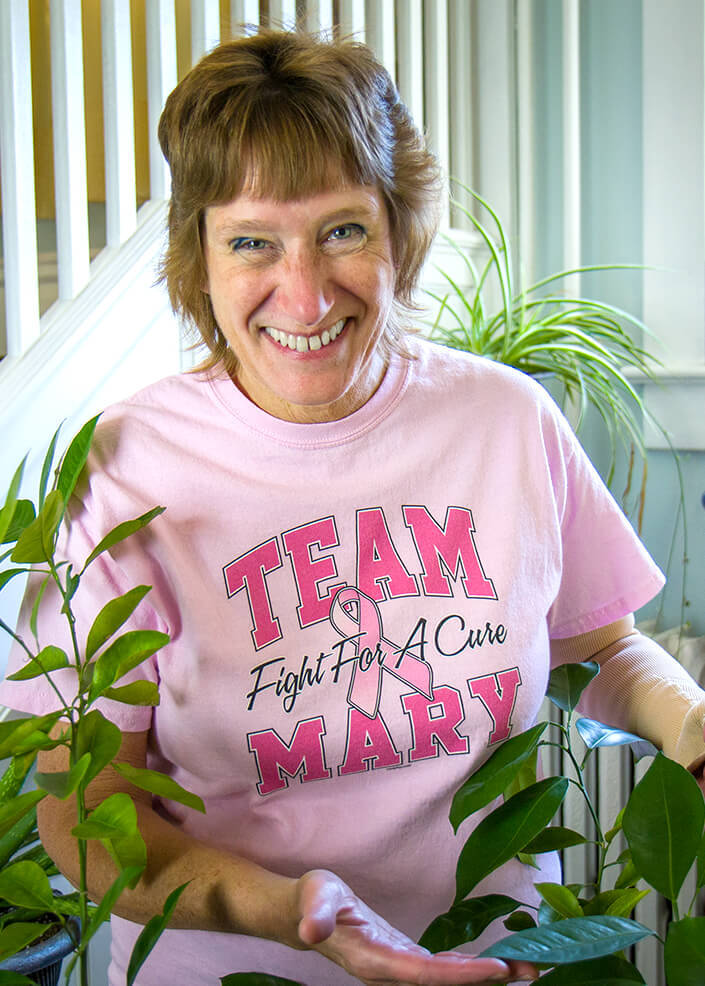 Mary has been cancer-free for two years now. But, even during her toughest times, she never let cancer define her. That is to say, she did her best to maintain a level of normalcy that only the strongest of us could achieve.
Mary has worked at InkPixi for 16 years. She has raised two children and is currently raising two grandchildren, has an unbelievably green thumb, and is an inspiration to all those she meets. Still, Mary is always available to lend an encouraging word to others, even during her own hardships.
Anyone who knows Mary would never describe her solely as a survivor. For instance, you'd likely hear someone say, she's a parent, a warrior, an advocate, a master of soil, a really good friend, warmhearted, charitable, and so much more. Mary exemplifies a strong woman!
Receiving a diagnosis of breast cancer can be a terrifying experience. Therefore, Mary has shared with us a list of ways we can help our loved ones when they are going through cancer or other struggles. We hope you will find her list beneficial. If you have other ideas, please comment on this post.
Mary's Helpful Insights