Grove City Area Chamber of Commerce's 7th Annual Awards Ceremony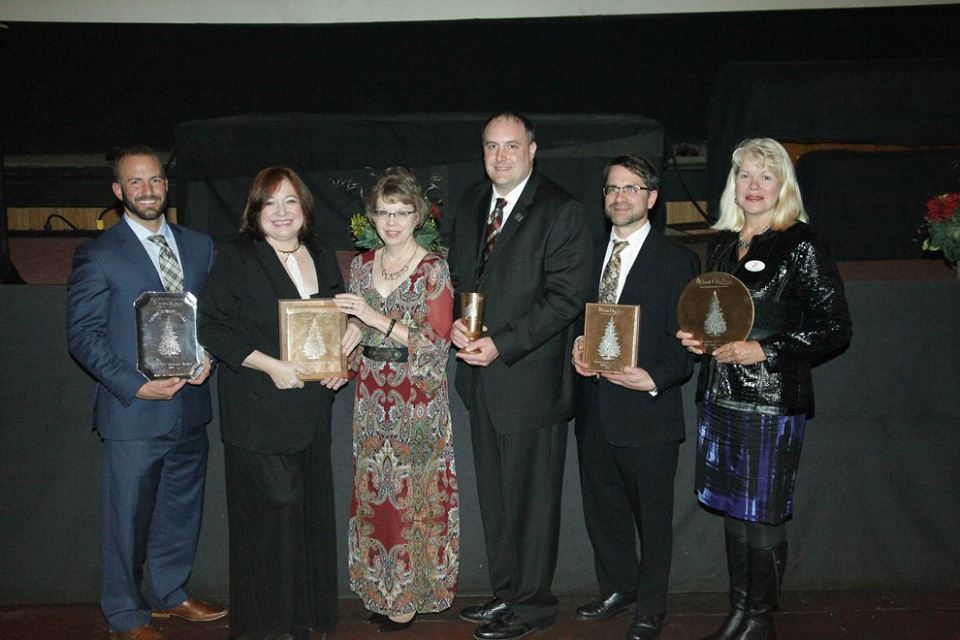 Each year the Grove City Area Chamber hosts a Red Carpet Event Awards Ceremony. The ceremony recognizes member businesses and people who give back to the community. Nominees are selected by area businesses and the winners are chosen by a group of past recipients. There are five awards presented: Silver Spruce, Best Marketing Effort, Emerging Leader of the Year, Business Leader of the Year, and Business of the Year.
Nathan Depew
Business Leader of the Year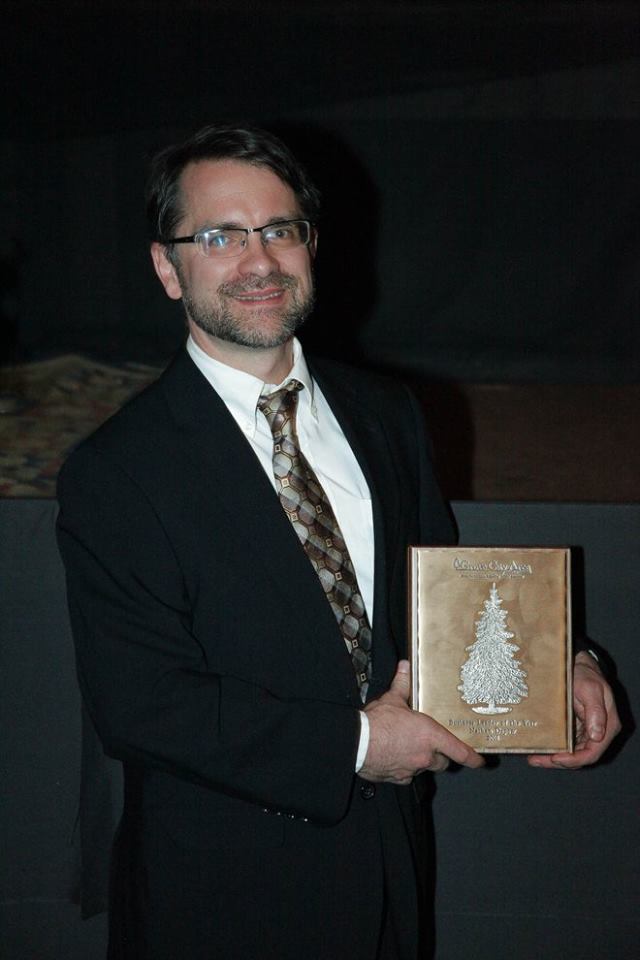 This past November Nathan Depew, our owner, received the Business Leader of the Year award. The red carpet event was set in real Hollywood style and  took place at the Guthrie Theatre in downtown Grove City, Pa. Attendees walked the red carpet and had their pictures taken by "paparazzi".  Local restaurants provided food and drinks for the upscale affair. A video showing why the nominees won was shown on the big screen and lovely awards were presented.
Nathan and Julie Walk The Red Carpet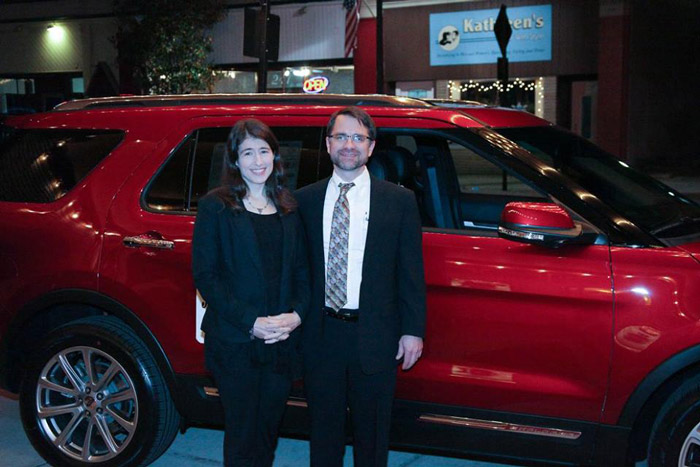 At his acceptance speech, Nathan thanked the community for their efforts. He said, "Grove City really is a great place to live, have a family, and to have a business."
Additionally, he thanked his co-workers for their talent, dedication, and hard-work stating, "Working with great people makes the job of leadership easier."
The humbleness he exuded was further expressed when he noted that although the award had his name on it, it really belonged to his lovely wife, Julie. Regarding Julie, he commented, "Anything I've accomplished professionally or personally simply wouldn't have been possible without her constant love, good advice, and patience."
Employees of InkPixi Posing For "Paparazzi"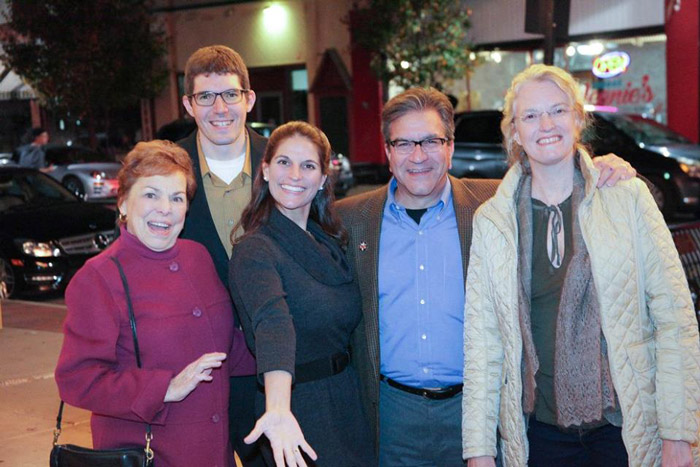 In the workplace Nathan fosters a culture of freedom and serves as a role model for his employees. He said, "My main goal has been to form my conscious as well as I can and live accordingly, seeking a unity of life, being the same person at work, being the same person at home."
The employees at Earth Sun Moon highly regard Nathan; they all speak of his humbleness and concern for others.  They can't think of a single person more deserving of the award. Nick, Human Resources Manager, commended Nathan for bringing the dignity of work to the employees and paying them a living wage. Nick said, "Nathan truly lives his Christian faith in the way he runs the organization. That's a wonderful thing to see."
There isn't a single job at the company that he wouldn't do or hasn't done. Maria, General Ledger Accountant, stated, "Nathan is a humble guy, so he doesn't see that he's awesome. But we see that he's awesome."
Not many can say they work at a company like that!
Congratulations, Nathan on your esteemed award – Business Leader of the Year!