You may remember our blog post in March about Team Pink, our personalized t-shirt design for breast cancer awareness. We shared our motivations for coming up with this meaningful design. We began to tell you about Mary, a beloved employee, who was in the midst of her fight.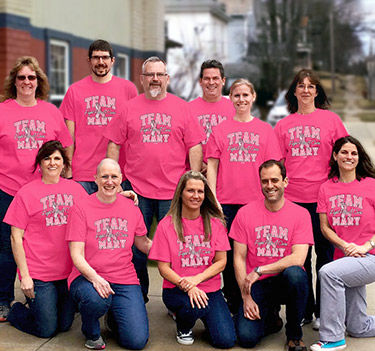 Over the next several months, Mary underwent surgery and 33 rounds of radiation treatments.  We celebrated the end of her treatments with a surprise party. The office was adorned with pink balloons shaped like ribbons, streamers, and food galore. Some of the employees dressed in pink and others sported a Team Pink personalized t-shirt.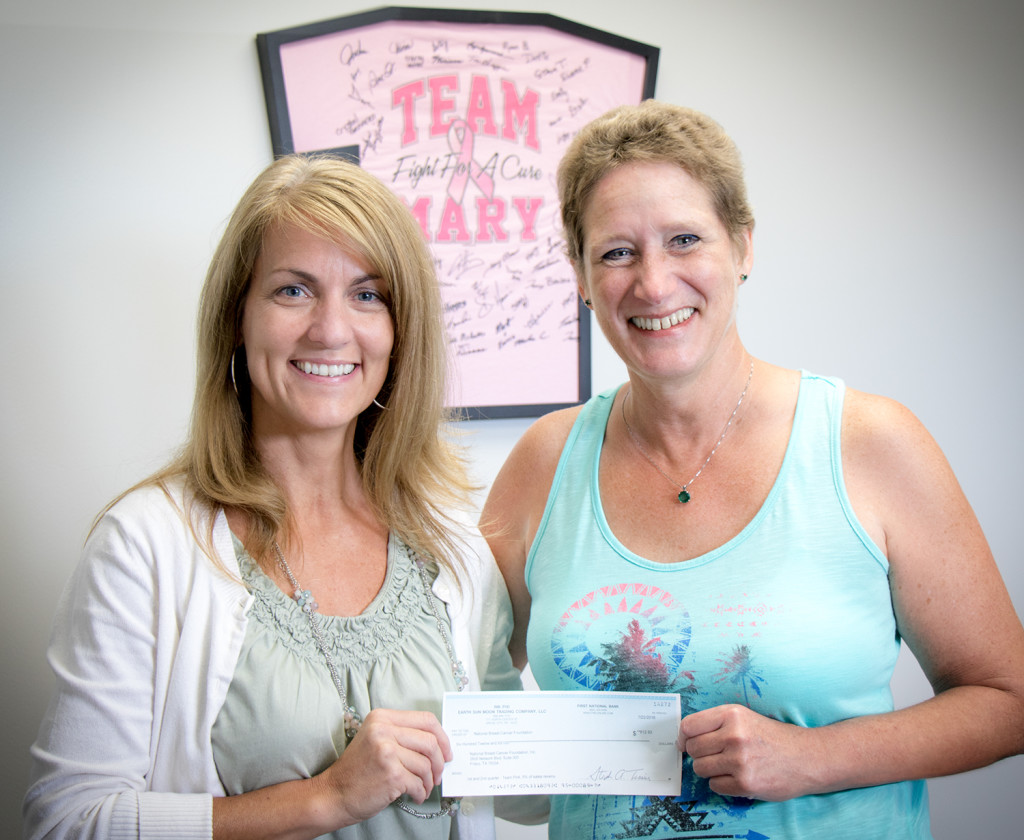 In September we sent our first donation check to the National Breast Cancer Association. (We donate 5% of the sales of all of our awareness apparel to the NBCF.) When we first shared our plan with Mary she delightedly stated, "It's a great idea. What a great way to give back." She paused, and then said, "Pay it forward." (Another pause), "Maybe the additional support will help to find a cure and put an end to this." At that time Mary's pathology reports were clear. However, she wasn't able to say decisively that she was cancer free. It hadn't been a full year yet.

When she can, Mary contributes and participates in awareness fundraisers. Recently, the local high school Girls Volleyball Boosters hosted their 3rd Annual "Pink Out" Breast Cancer Awareness Event. Mary attended the fundraiser. They held a Chinese Auction, sold food, drinks, and pink awareness t-shirts. Half of the proceeds from the event were donated to the local hospital. It was a very heartfelt evening filled with much support and love from the community.
Just this week Mary had her testing done and is all clear! We are all rejoicing with Mary at this wonderful news!