These Two Don't Scare Easily!
Mother/Daughter Customer Photo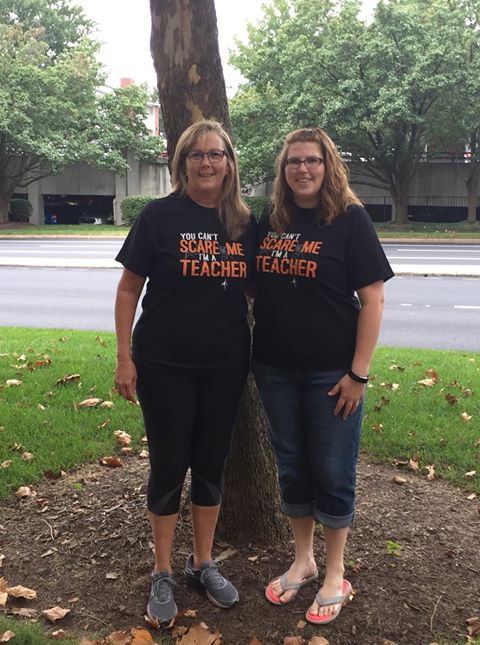 This mother and daughter duo are teachers and as you can imagine have seen and heard just about everything. You Can't Scare Me personalized shirts fittingly display their dedication and courage. And, this enchanting design will have all their friends howling! Thank you, Brenda and Jamie for sharing your amazing photo- you look charming.
InkPixi is a small-town American company in western Pennsylvania. We value hard work, creativity, the members of our team, and you - our customer.