A Cold Drink and a Custom Tee Shirt – It Doesn't Get Much Better!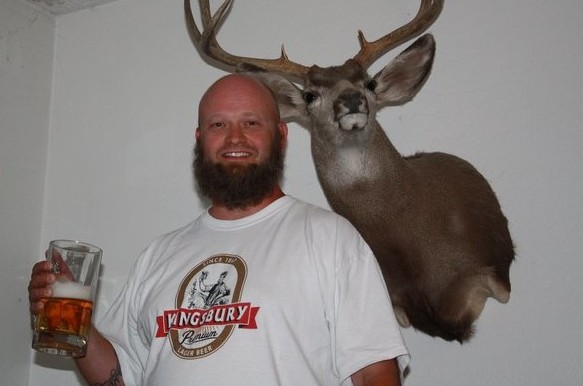 Our throwback choice for Customer Photo of the Week is Mr. Kingsbury sporting his custom Lager t shirt. Thank you for sharing.
We would also like to say thank you for the notes, cards, and letters you send showing love for our fun designs, service, and guarantee. We appreciate the time you take to send us your correspondence, we read each and every one. Here's one letter we think you will enjoy as much as we did: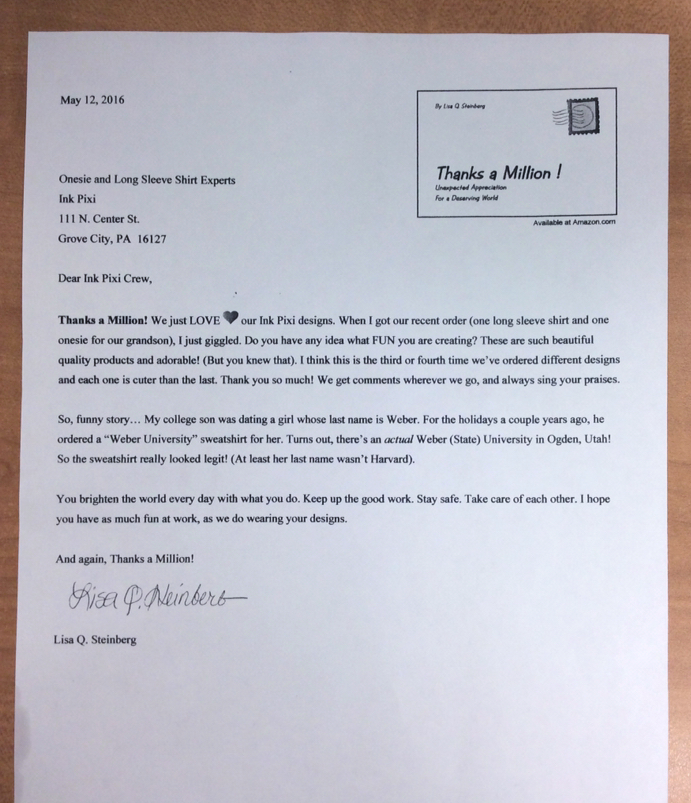 We love sharing customer photos. Capture your memories, post them on Facebook, and tag us! We have an inkling you may just be the next to get a shout out!!