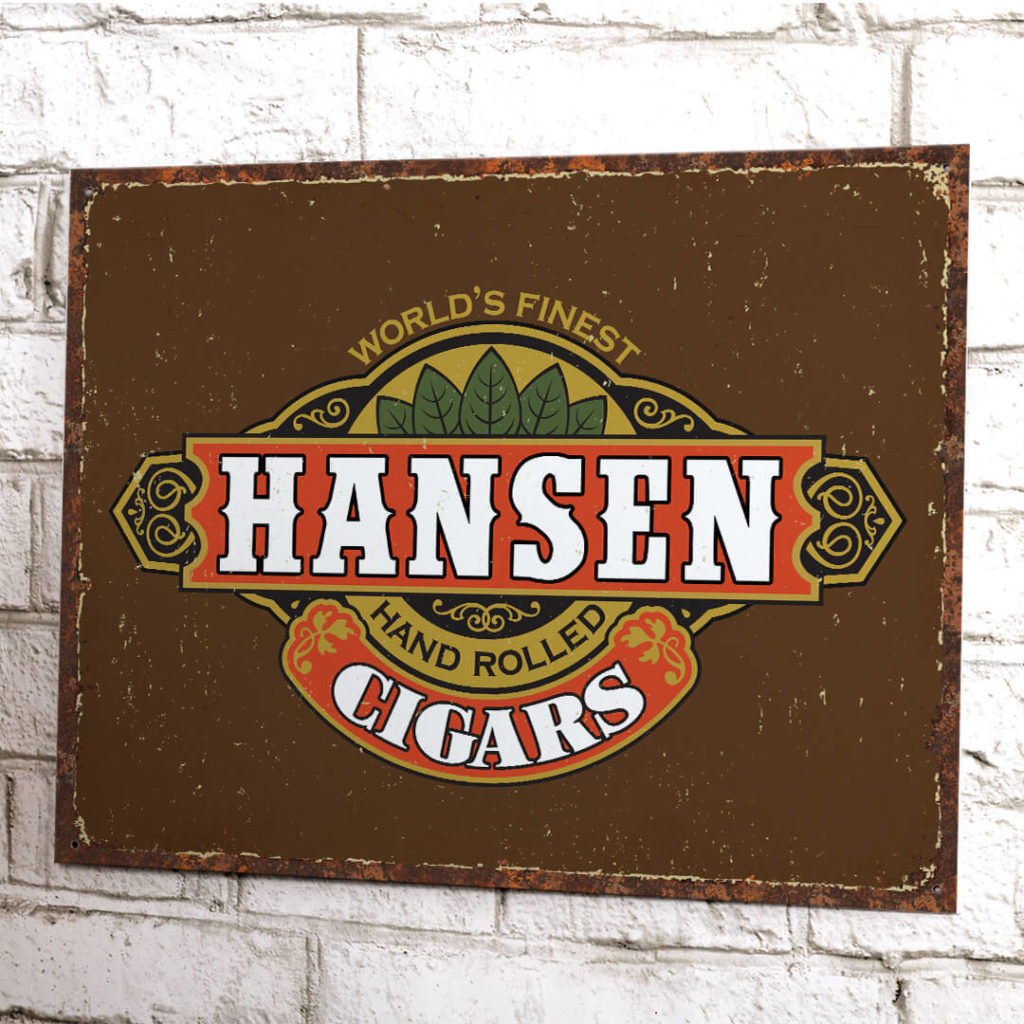 Our Cigars custom tin sign is a handsome addition to your home decor. Add this robust design to your den, man cave, or anywhere you like to go for a relaxing break from the day-to-day. Your wall art, your name, your time – sounds idyllic! Add your name and enjoy.
Be sure to follow us on Facebook for more amazing designs and fun tips.

InkPixi is a small-town American company in western Pennsylvania. We value hard work, creativity, the members of our team, and you - our customer.