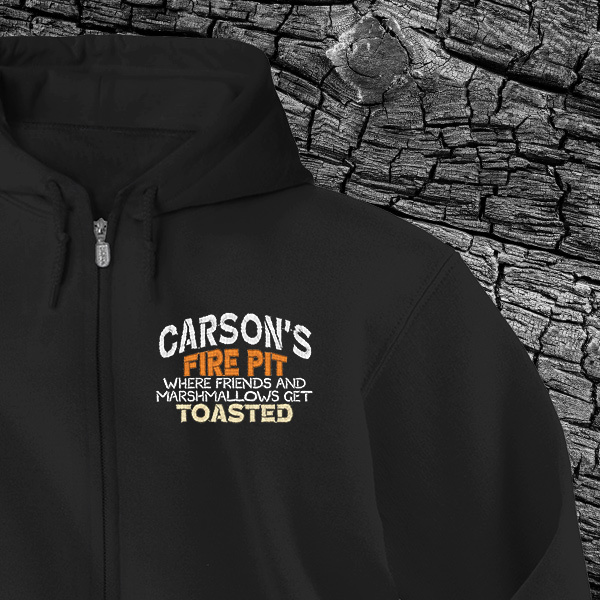 Seeing our Fire Pit custom hoodies makes you feel toasty inside. You recollect the memories you've made over the years sitting around the campfire. Your thoughts drift to the mesmerizing embers burning hot and bright, providing light and warmth, while you sat with your crew until the wood turned to ash. Further, you'd almost swear that at this precise moment you were smelling that delightful scent of seasoned firewood. Oh, what a pleasurable time of the year!
If you could change one thing, though, you'd have bought yourself a zippered hoodie for that extra layer. That way, you would not have been chilled to the core. But, you've learned your lesson; this year, you will have one. Not just any old sweatshirt, one of our Fire Pit custom hoodies with a full zipper will be what you're sporting this fall! It adds to your glow just knowing the personalized sweatshirts are preshrunk, pill-resistant for a plush feel, and feature large pockets to keep your hands snug. It's settled you are buying this custom sweatshirt – at least one, that is! After all, this is your favorite time of the year, and you plan to enjoy it to its fullest.
Sign up for our email list to receive member-only offers and know when new designs and products are released.