New Personalized Gifts
Our brilliant artists have done it again; introducing new designs that are truly excellent for you and yours.  Personalized gifts are great for any occasion, they're suitable for the person who has it all, and they show you care because they are unique and personalized. Choose one of our awesome new designs or select an old favorite, add a name, and enjoy!
Classic Filigree Cheese Board/Wine Glass Set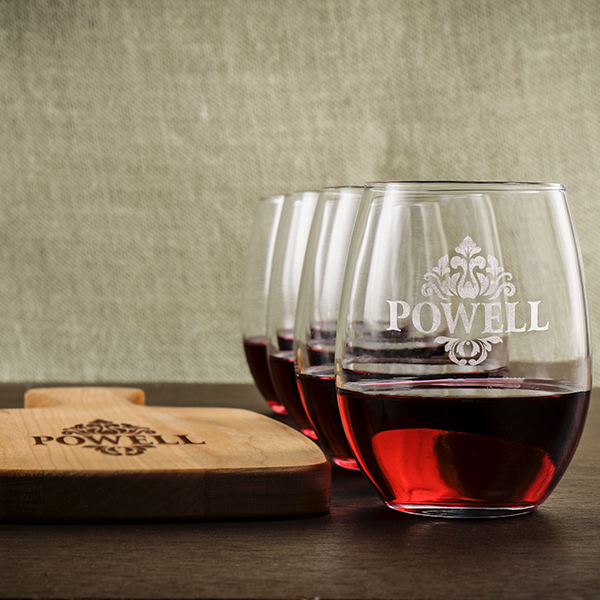 Thirst Aid Kit Stemless Wine Glass Set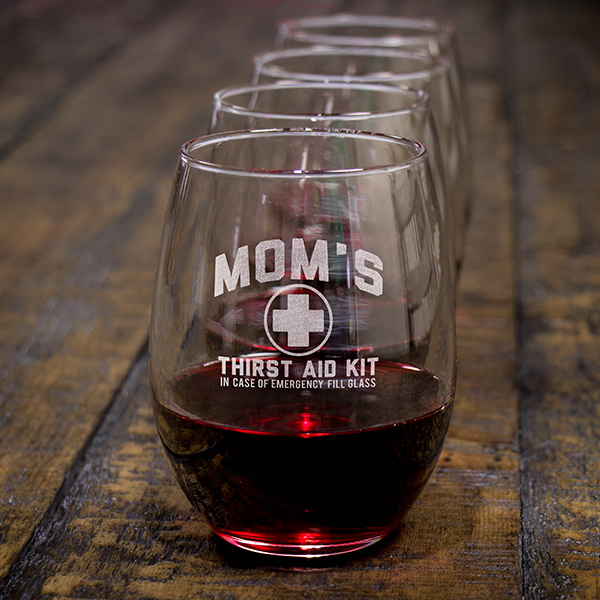 Miracle Medicine Pint Glass Set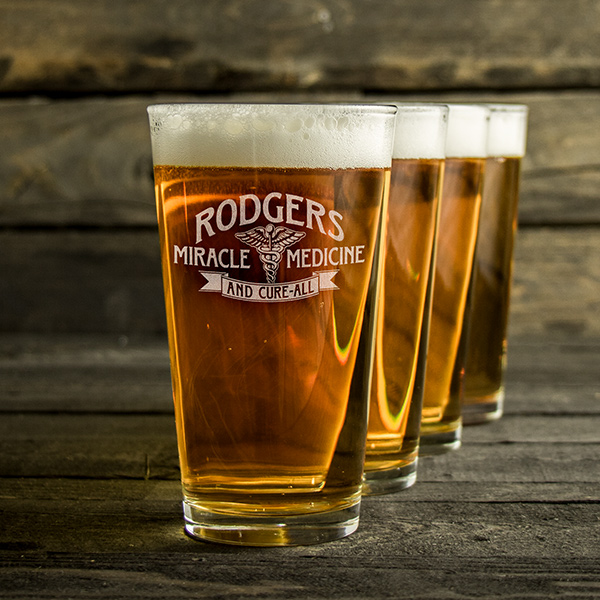 Introducing three new designs perfectly personalizable for all of your gift-giving needs. Our exclusive Classic Filigree design is elegant and beautiful making it the ideal design for weddings, anniversaries, birthdays, Mother's Day, and more. The stunning design featuring your name, or any name you choose, is admirable on pint glasses, wooden coasters, and more. And you can't go wrong with a custom cheese board and wine glass set for a uniquely stunning gift fitting for any occasion.
Custom Thirst Aid Kit wine glass sets are perfect for those who need a little comfort after a long day on the job! This witty design makes a great gift for moms, dads, grandmas, nurses, teachers, or anyone who needs a good laugh and some liquid love. Just add a name and lighten the mood with this fun design.
Want something a little different? Check out our new Miracle Medicine design, it is purely entertaining! Personalize a set of custom pint glasses for yourself or as a gift and enjoy an invigorating beverage! These priceless personalized gifts are ideal for whatever ails ya'!
Want to know when new products are released? Interested in what we are up to? Sign up for our email list and receive exclusive news and special offers.