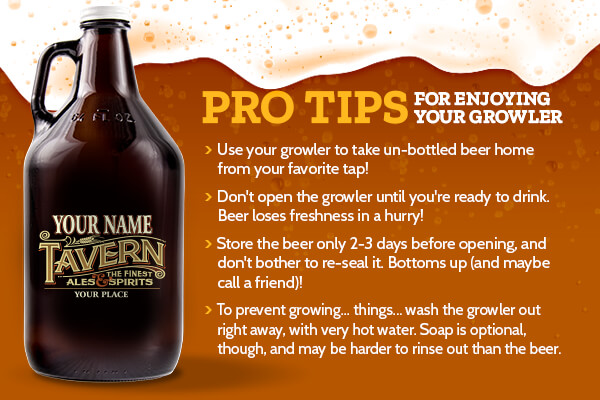 Take Your Personalized Growler To Your Favorite Pub
Never miss the opportunity to take home some brew – always take your growler along!
Do Not Open Until Ready to Drink
Keep your beer fresh by not opening your growler until you are ready to enjoy it – or you'll be sad!
Once Opened – Bottoms Up
Once you open your growler make sure to drink the brew within a couple of days. Beer doesn't stay fresh for long!
Keep It Clean
Rinse your growler out with hot water once it's empty. It's also dishwasher safe (please handwash the lid).
Print the Pro-Tips
Print our pro-tips when you gift a color-printed growler to your favorite beer-lover.
Personalize & Enjoy!
Choose a design and add your name, then enjoy your personalized growler!