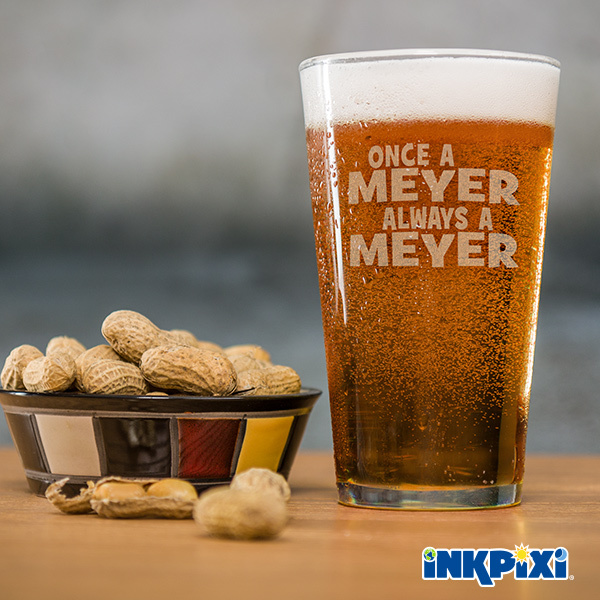 Always custom pint glasses featuring your personalization is a clever way to represent! Add your name, occupation, or character traits – think outside the box! What a witty way to show your personality! These personalized cups also make great gifts for birthdays, holidays, anniversaries, or any occasion. Start shopping today!
Sign up for our email list to receive exclusive member-only discounts and be the first to see new releases!

InkPixi is a small-town American company in western Pennsylvania. We value hard work, creativity, the members of our team, and you - our customer.