We can't all take a trip to Germany to celebrate Oktoberfest. But we can observe the German holiday from home! Check out this Infographic containing 8 Easy and Yummy Recipes to assist you with your festivities. It features a nice variety from homemade pasta (Spaetzle) and bread to soups and German chocolate Pot De Creme!
Oktoberfest Recipes Just For You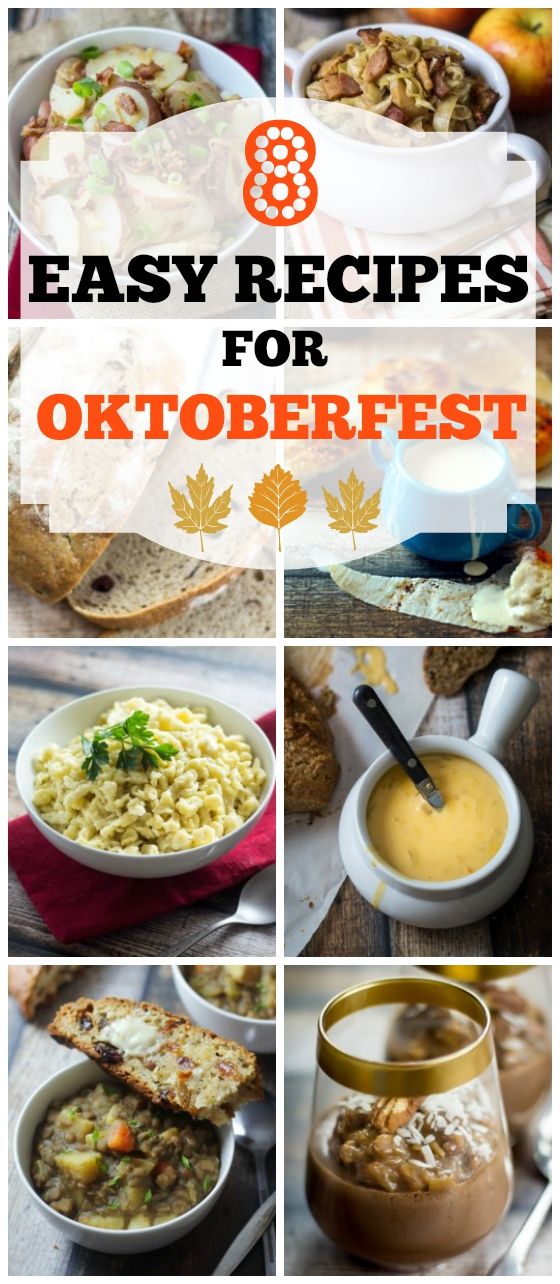 We want to know how you celebrate. Share with us your favorite family German recipes.