Once upon a time, there was a family that was busy all of the time. This hard-working family barely had the opportunity to do the things they needed to, let alone the things they wanted. But, one day they found themselves with time to spare. And they weren't sure what to do.
Sound familiar?
Read on for ideas we're pretty sure your crew will love!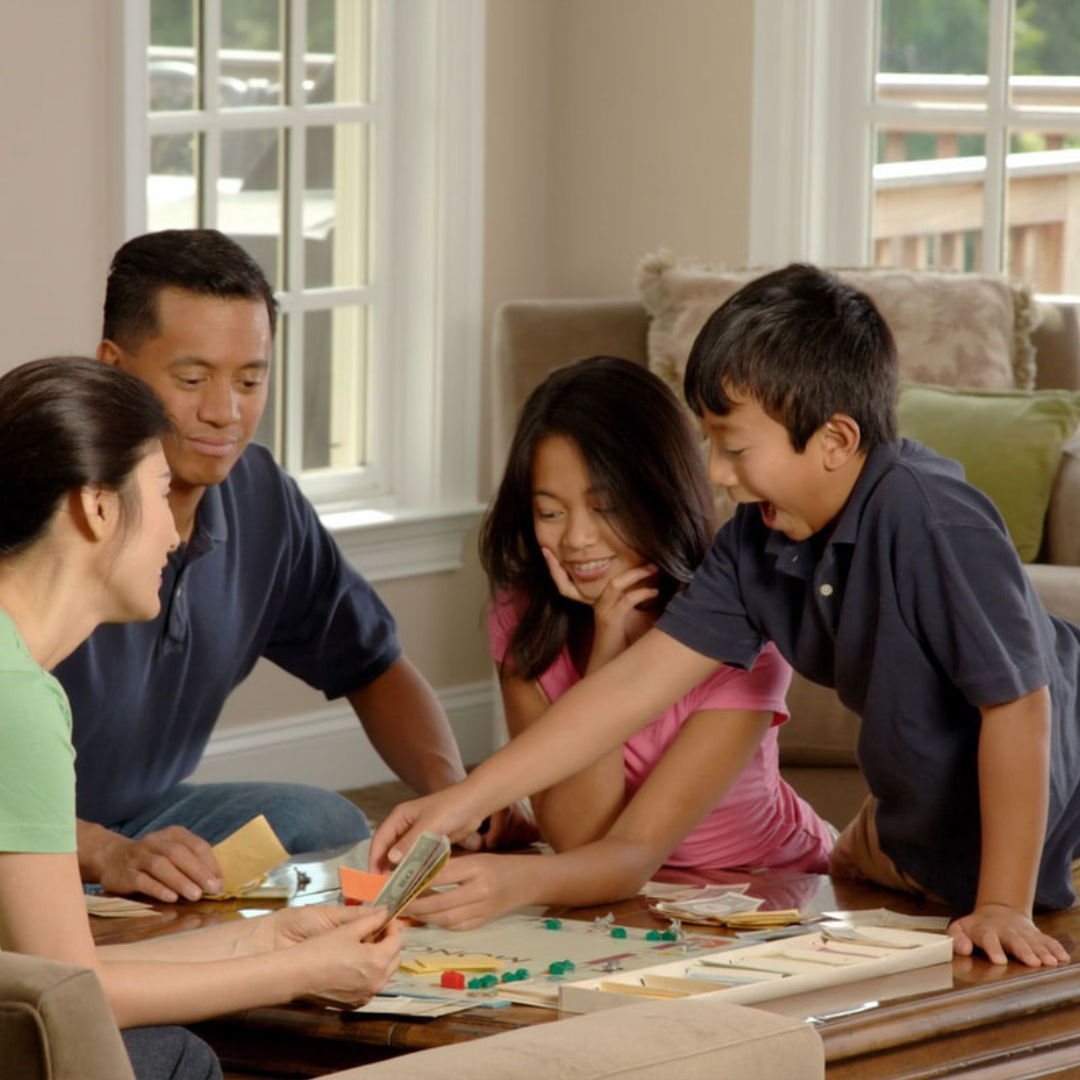 Ten fun ways to keep your family engaged.
Have an indoor treasure hunt. Switch things up and have the kids set up the hunt for the adults.
Indoor camping. Set up a tent – Eat hot dogs and marshmallows – Tell stories.
Play games. Simon Says and Twister are good games to release a bit of extra energy.
Read books or write your own. Then read aloud and discuss (this will help with reading skills and comprehension).
Paint rocks and take a walk around town to hide them.
Make your own instruments and then have a parade through your house. Dance parties are fun too! (Make sure the camera is ready.)
Make homemade cards for your relatives with nice handwritten notes inside.
Make a family scrapbook. Get out old photos. Recollect and share your family history.
Create a science experiment. Look online for ideas. There's always the exploding volcano project, which amazes first-time "scientists".
Check out online museums. You can explore museums such as the Guggenheim, NY, National Gallery of Art in Washington, D.C., and the Musee d'Orsay in Paris. In addition, there are online zoos worth looking into.
The most important thing is to have fun and talk to one another. Put those phones down and reconnect with your family.
Share your favorite family activities in the comments.