Let Them Eat Cupcakes!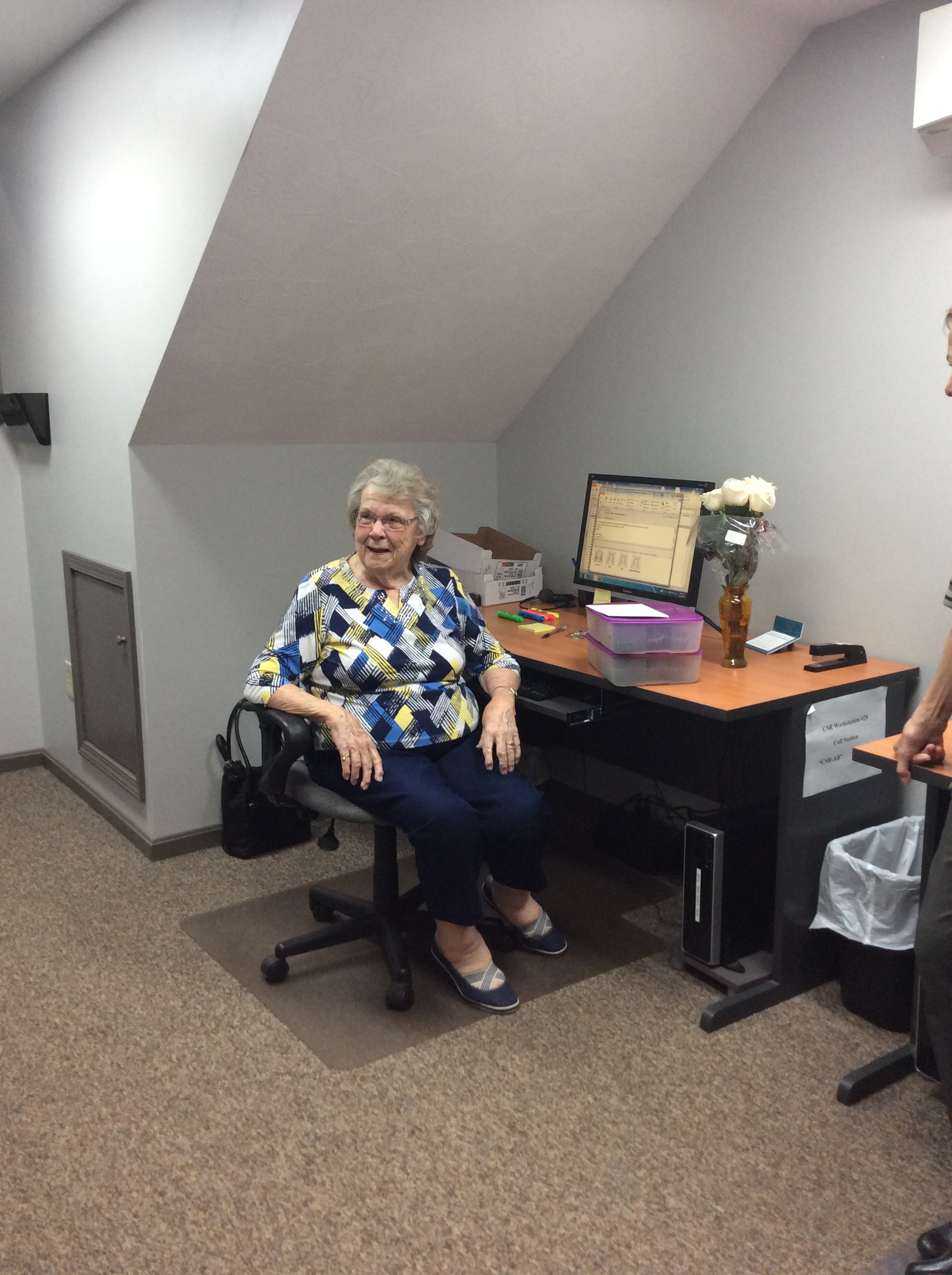 Today we celebrate our beloved co-worker's 87th birthday! Miriam has worked at InkPixi as a mail entry clerk for 7 years. Her daughter, Luann is an accountant for Earth Sun Moon, our sister company. But, Miriam laughingly relayed that Luann claims "she didn't get her the job!"
Her supervisor, Mary, said of Miriam, "She is an inspiration to us all. She is so accurate and neat. I just can't say enough nice things about her. She has a very pleasant disposition and is a dream to work with." Miriam said she will continue to work at InkPixi as long as she is able or, "until someone tells her she isn't able!"
Miriam has been blessed with 2 daughters, 2 grandsons and 2 granddaughters, and 6 great grandsons and 4 great granddaughters!  We are blessed to have her!
Happy Birthday, Miriam!