Customer Photo Of The Week – The Webb Family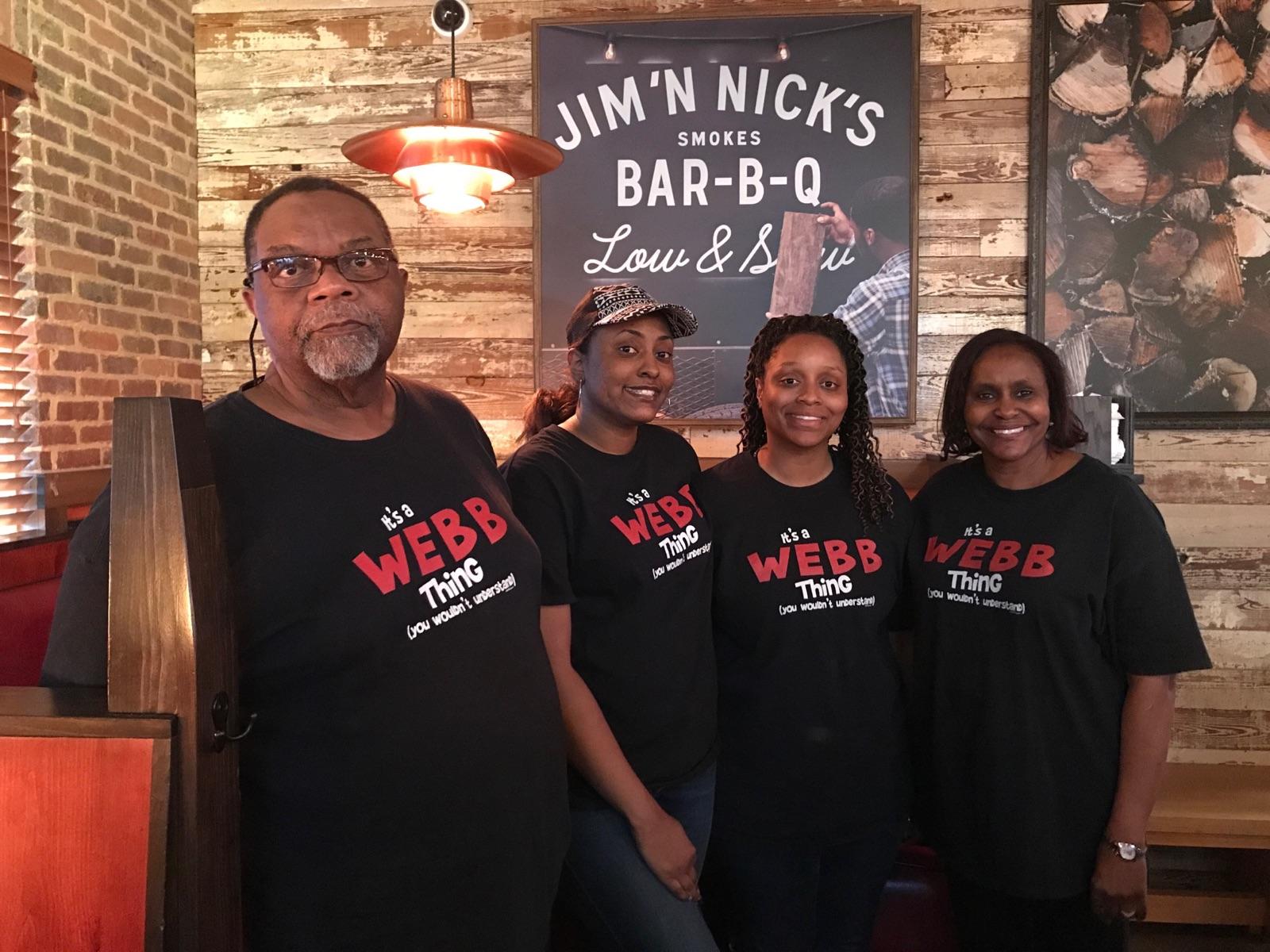 We're giving a big shout-out to the Webb family for submitting the customer photo of the week. And, we're giving a HUGE congratulations and well wishes to LaToya, she will begin working on her Doctural degree! Thank you, Dorothy for sending this awesome family photo.
"Being in Auburn Alabama moving our daughter LaToya to go to that college and get her Doctoral degree in conducting music. We ate at the Jim'N'Nick's restaurant while we were in Alabama. That's her dad, Alexander my husband and sister Keonya by her and myself Dorothy her mother on the end."  – Dorothy
 We want to see which fun and unique InkPixi designs your family wears. Which custom shirts are you wearing to your spring celebrations, birthday parties, or long weekend trips? Do you plan to wear funny t-shirts or hats for family photos? Will your family sport our custom apparel for your reunion this year? Send us those pictures and your stories! We would love to share them as our customer photo of the week and give you a shout-out too!
If you would like us to feature your fantastic family photographs simply, capture your memories, post them on Facebook, and tag us!
We'd love to hear from you. We greatly appreciate your time and input! Please review us on Facebook!