Customer Photo of the Week – Guys Weekend!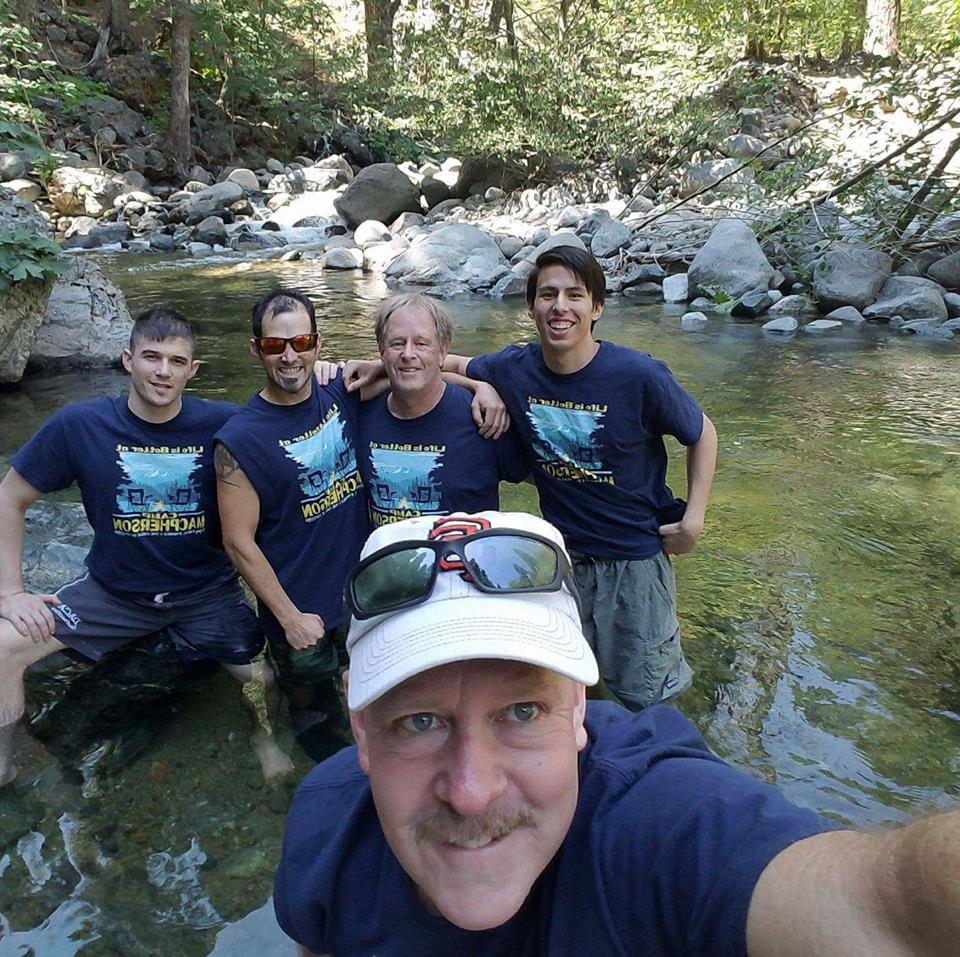 "Thanks InkPixi!! The next family camping & fishing adventure took place this past weekend up at Wild Plum campgrounds in Sierra City, CA.
It was a "Guys" trip and they all wore their MacPherson Camp shirts several times." – Gina Poli MacPherson
We love seeing all of our customers' photographs, and would love to post yours as our next Customer Photo of the Week. If you'd like to be featured, simply snap a selfie, (or have someone else take your photo) post it on our Facebook wall, and tell us your story. We look forward to hearing from you!