Customer Photo Of The Week – Camp MacPherson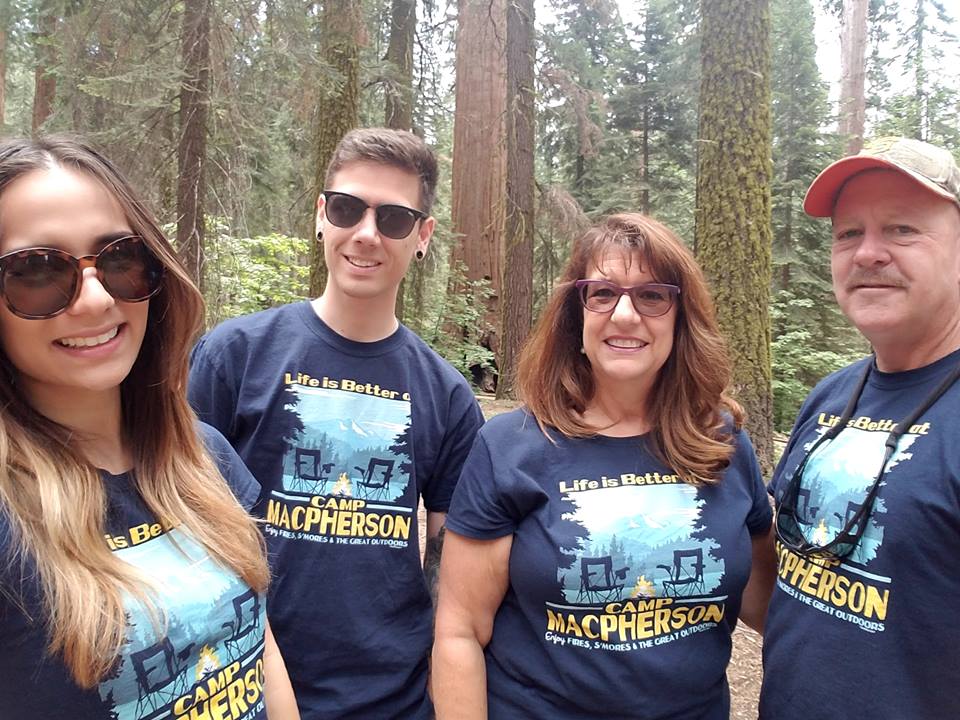 "Greatest shirts ever!!! So glad we bit the bullet and ordered 17 shirts for the family camping trips this summer.
☺ We received lots of compliments on them this past weekend for our first outing… Hopefully the rest of the family will be surprised when they get theirs at next month's trip!" – Gina MacPherson
Join us in giving a huge shout-out the the MacPhersons for submitting this amazing photo and video that their daughter made of her first camping and fishing experience! Share your memories with us on our Facebook Wall and you could be the next to receive a shout-out!
"Wanted to share a video made by my daughter to document her First time Camping and Fishing. The Inkpixi shirts, "Life is better at Camp ____" made this experience extra special!!"