You want to do something special for Dad, but need ideas for what to give him on Father's Day? Well, if he's a fishing enthusiast, you're in luck. Check out these personalized Father's Day gifts and see how an ordinary fishing-themed gift becomes unforgettable when you add a personal touch!
Bait and Tackle Color Printed Pint Glasses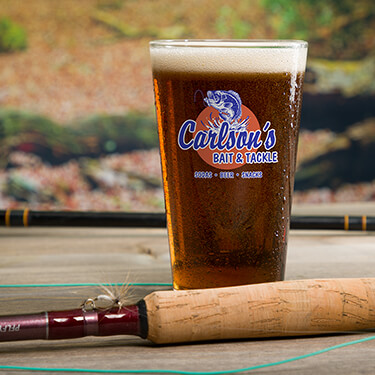 A good day of fishing reaches its finest moment when it's warmly remembered with friends. Get dad a set of personalized, color-printed (dishwasher safe!) pint glasses to stock the kitchen at camp, or at home. Then sit back and share the memories, and maybe a tall tale or two.
Personalized Engraved Multi-Tool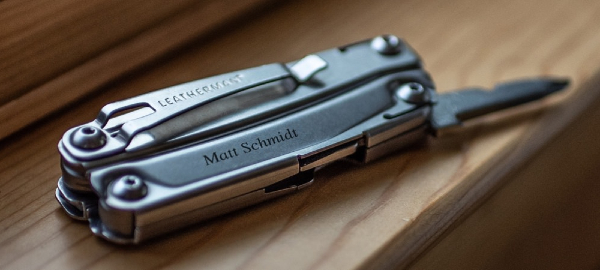 A quality multi-tool saves space in the tackle box! These models are recommended for fishermen by one of the premier multi-tool makers. Personalized engraving makes the tool, and your Father's next fishing day, something special.
Fly Fishing Embroidered Camo Hat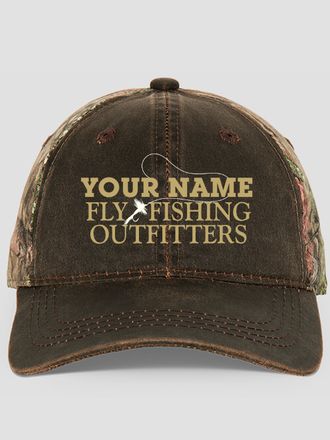 If it's fly fishing that gets your dad out on the water, personalize this embroidered camo hat to make his fishing days more comfortable and celebrate his beloved pastime. The hat is practical, but the customization is smile-creating.
ENCOUNTER Fly Tying Kit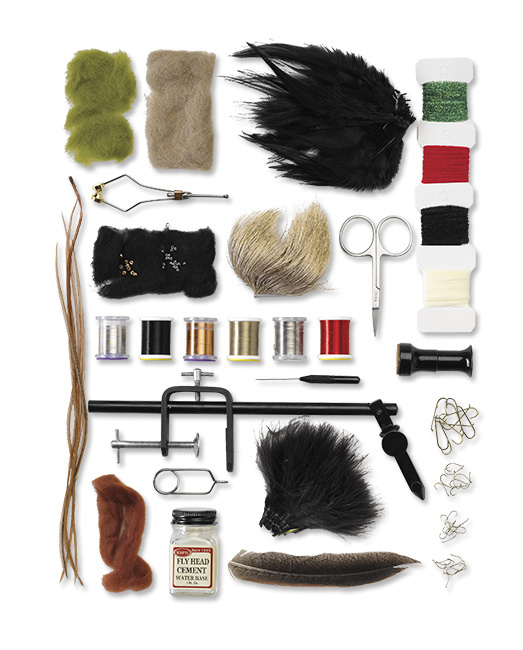 You'd have to know your dad pretty well for this one, but that's what makes it personal! If he's a fisherman who would like to start tying his own flies, this kit has everything he'll need. Make it easy for Dad to try something new.
Fishing Ruler Printed Sweatshirt
Is dad the father of all fishing stories? Here's a sweatshirt just for him (also available in t-shirts)! Show your appreciation for dad, his favorite hobby, and his sense of humor by personalizing the always (allegedly) useful Fishing Ruler Shirt.
Tap and Tackle Engraved Beer Mug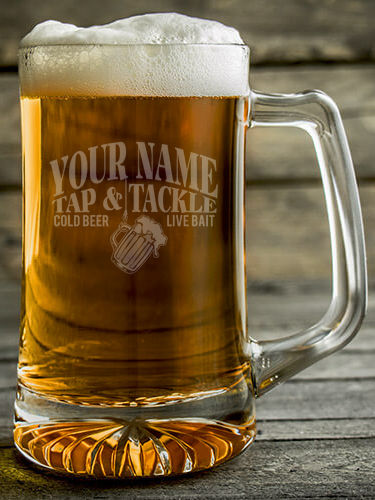 These laser-engraved beer mugs are the perfect way to outfit fishing camp or a man-cave. Add Dad's name for a conversation-starter that will keep 'em talking!
Rapala Fish 'N Fillet Knife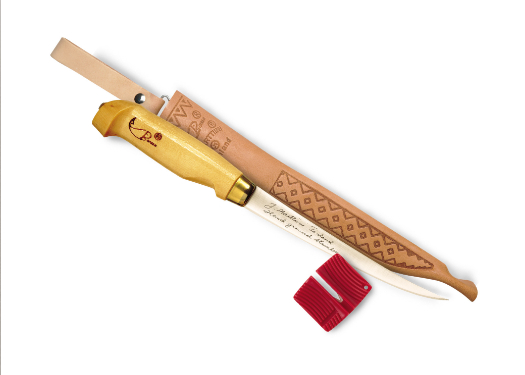 Show your dad that you understand his love for timeless quality, good tools, and tasty fish with this premium Norwegian-made fillet knife. A Rapala knife features a flexible, full-tang steel blade and legendary birch handle that makes cleaning the catch an enjoyable job.
Fish Services Apron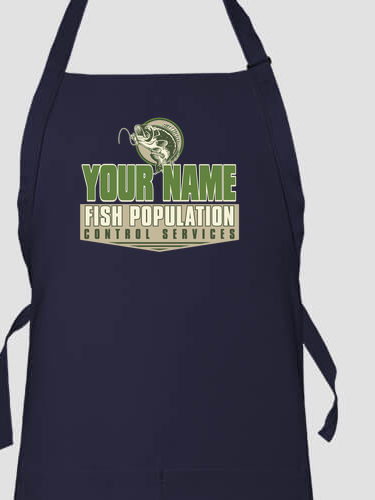 When all the fish are cleaned, somebody's got to grill them! Customize this "Fish Population Control" apron with his name, and Dad's sure to keep it ready for next time he's frying up a fishy, fresh-caught feast.
White Wine with Custom Engraved Bottle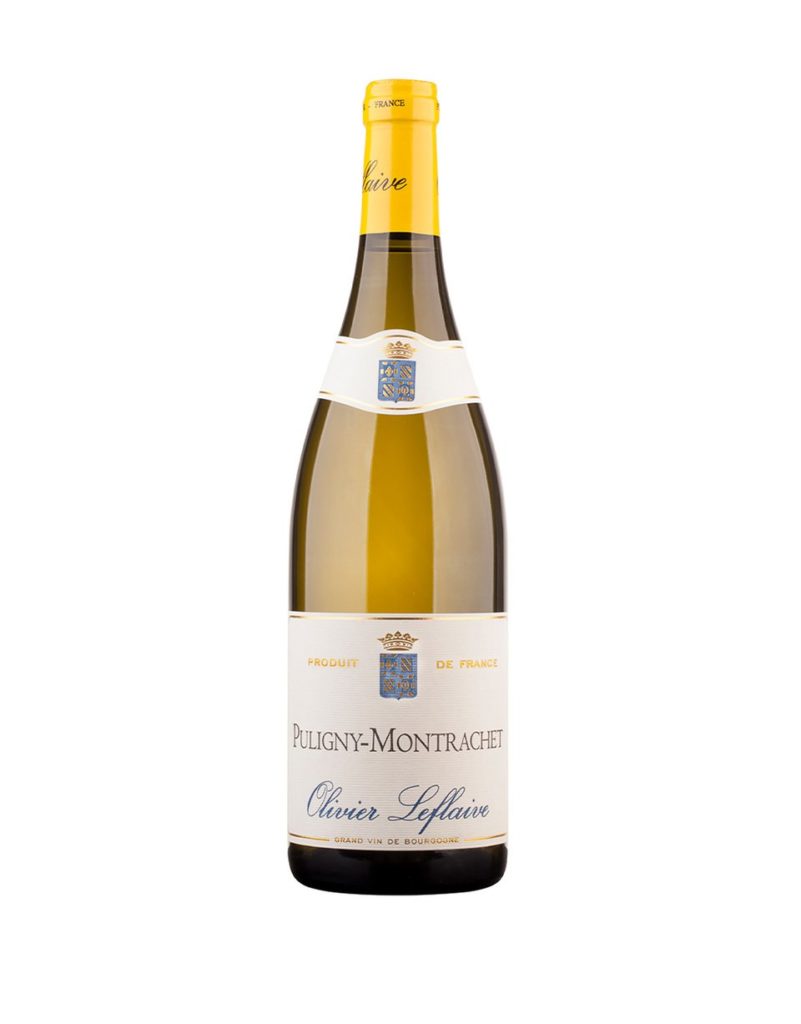 When good fish are caught fresh and grilled to perfection, they deserve to be served alongside just the right wine. Here you can order over 50 different varieties of white wine, so you're sure to find something that fits Dad's tastes. Better still, every bottle can be custom engraved with a personal message just for him.
Lake-themed Custom Engraved Stemless Wine Glasses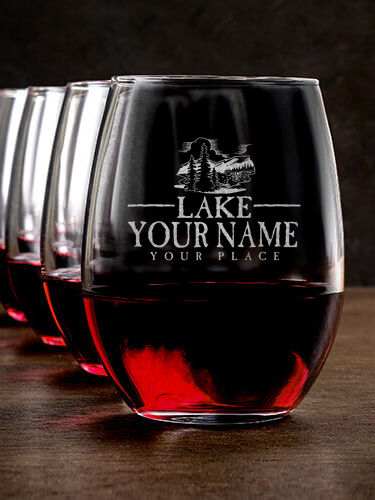 If Dad likes wine to go with his fresh-caught fish, maybe you want to get him something that lasts longer than a bottle. What about a personalized set of laser-engraved wine glasses? The classy "Lake" design makes a great way to toast memories old and new.
Custom Drink Cooler
There are so many fishing-related uses for coolers. Keep Dad's fresh bait cool, and his sandwiches too! (Wrap them separately.) Lock down fishing-trip hydration, or keep the catch fresh on the way home. No matter what, these personalized Father's Day gifts will get years of use!
Fishing Classic Embroidered Trucker Hat
The sturdy brim and mesh back will keep Dad cool when he's on the water. The personalized embroidery will make him look cool everywhere he goes, and remind him of his favorite child whenever he wears it.
Custom YETI Drinkware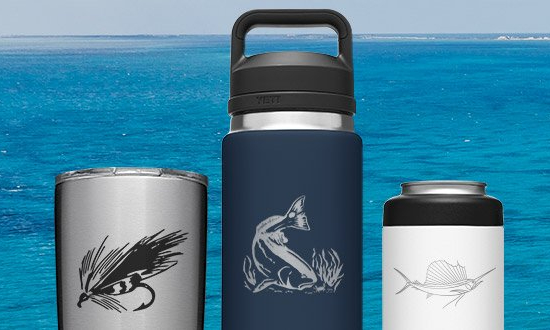 Choose from numerous custom engravings when you get a Father's Day gift from YETI. With all these drinkware options, Dad can keep cool, keep warm, and keep fishing, however he wants.
Fishing Camp Personalized Tin Sign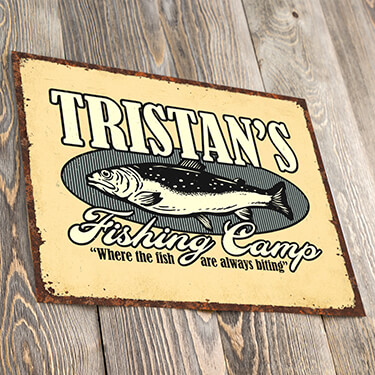 A personalized, vintage-inspired tin Fishing Camp sign is just the thing for a dad who loves to fish. Whether he hangs it at camp, or at home to remind him of fishing days, it's sure to make him smile. It's also a great conversation starter. Once people get over the fun of having Dad's custom-printed name on the sign, expect debates over how often the fish are "always" biting, and for whom!
Fishing Gloves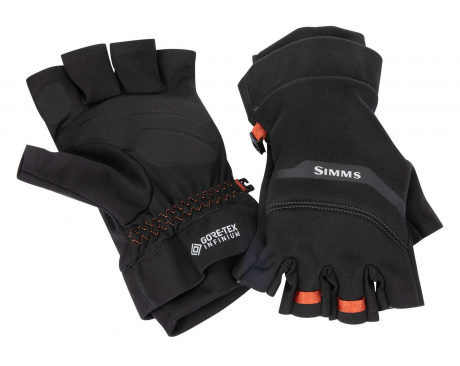 The right pair of fishing gloves is a pretty personal choice. But if you know where Dad does his cool-weather fishing, how much grip he likes, and his favorite color, you should check out Simms. They're known as the source for a lot of guys' favorite fishing gloves.
Troutfitters Custom Embroidered Fishing Shirt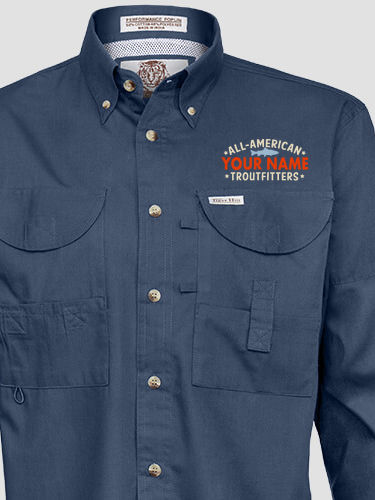 Personalized this embroidered fishing shirt with Dad's name for a Father's Day gift he'll want to wear fishing – and everywhere else. With adjustable sleeves and lots of pockets, this gift is useful as well as personal.
Custom Floating Keychains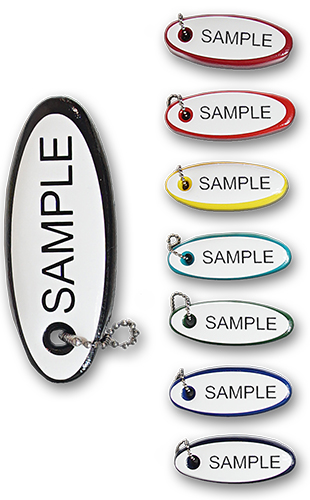 With this Father's Day gift, Dad will never lose the boat keys again – either on land, or in the water! Customize these floating, multi-colored key chains to keep the keys safe and easy to recognize.
Lake House Personalized Embroidered Fleece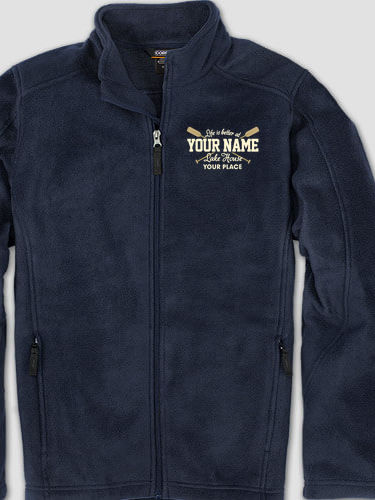 It can get chilly out by the water, especially in the early dawn of a fishing trip. These personalized fleece jackets are warm even when damp, have capacious pockets, are cut for excellent freedom of movement, and are embroidered to feature Dad's favorite lake house!
Fishing Trip Custom Printed Hoodies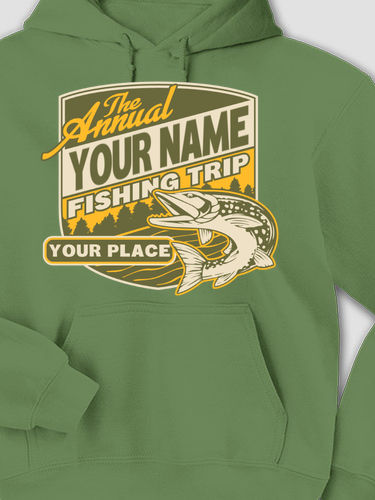 Customize this heavyweight hoodie to celebrate Dad's fishing traditions! Whether he wears it to go fishing or to do yard work, it's sure to make him smile.
Catch of the Day: Spiritual Lessons for Life from the Sport of Fishing Book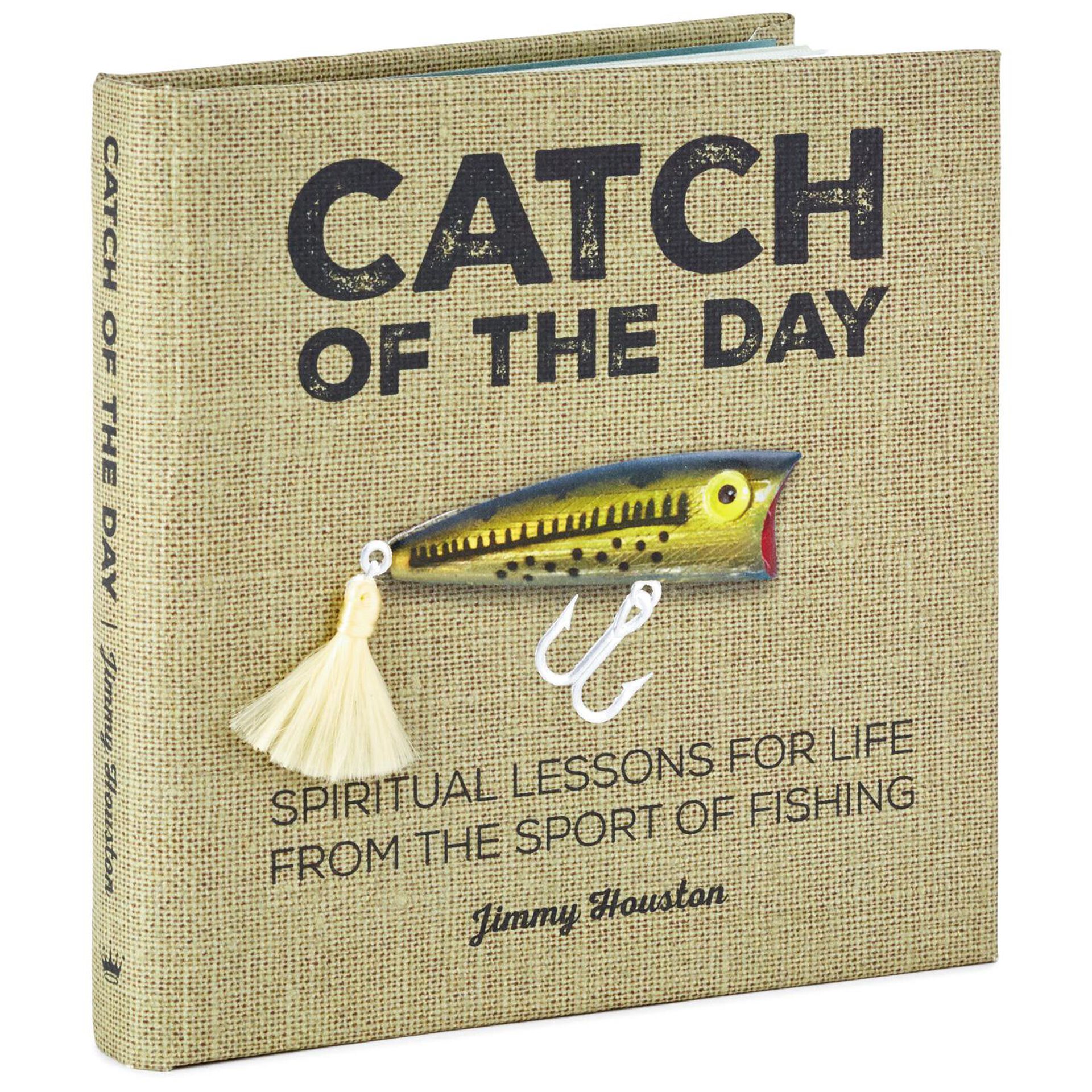 If faith or spirituality are important to Dad, he's sure to enjoy this little book. Each daily reading has a little something good, from tips on what lures to use along a willow bank, to keeping life's priorities (and his tackle box) in order.
Classic Bait and Tackle Custom Embroidered Polo Shirt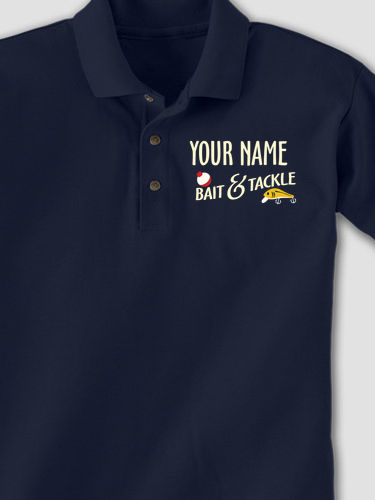 This might be the world's classiest way for Dad to share his love of fishing. Personalize this cotton "Bait & Tackle" polo with his name, and watch him wear it everywhere a collared shirt is called for.
This Father's Day doesn't have to be boring! With the power of personalized Father's Day gifts, and a little creativity, you can show Dad you love him with a gift that's truly memorable. For even more ideas, visit us at https://inkpixi.com/personalized-fathers-day-gifts!