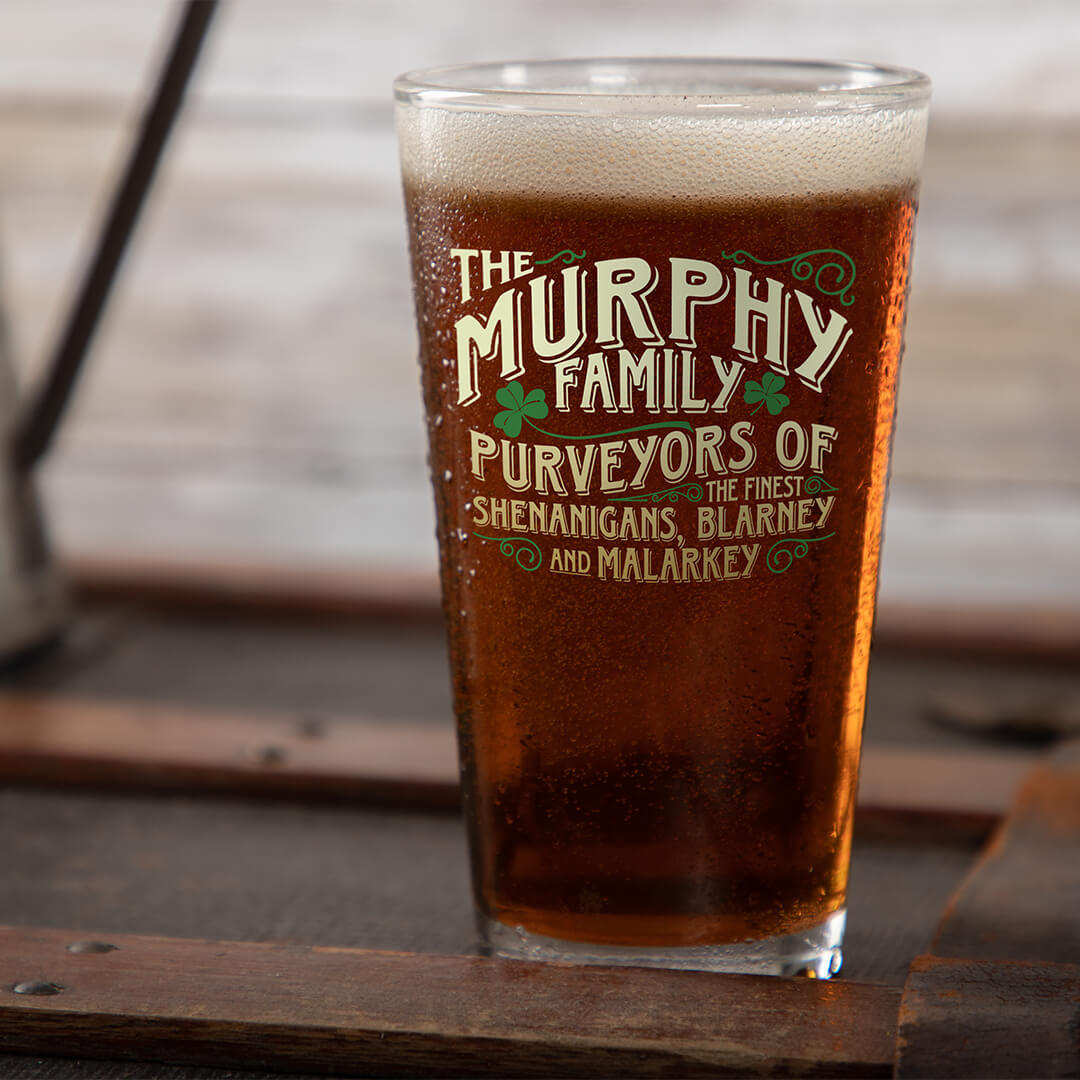 On St. Patrick's Day, we're all Irish. It's a great excuse to live it up, and with the way 2020 came crashing in on us, we could all use some living-it-up!
Our Shenanigans Family design will add some light-hearted entertainment to your celebrations. Outfit everyone in personalized shirts and hats. Or, add wall art and a flag to your home decor. Our custom pint glasses will definitely evoke a conversation or two about past mischief your family members have participated in! It's a fun way to share good times with others and make new memories.
And, our products aren't meant to be used only once a year. Wear your apparel, leave your wall art up, and enjoy a pint and good fun anytime throughout the year.
Celebrate family. Celebrate life. Celebrate you every day – with our personalized gifts.
Follow us on Facebook for personalized gifts and more.