Kimberly and Gwen show you how to quickly and inexpensively assemble a gift basket for Easter or any holiday. A gardening theme was chosen to make an adult basket and a child basket. The gift was personalized just for the gardener with outdoor items and included a custom shirt with the recipients' names.
Personalized Easter Basket Gifts For Your Favorite Gardeners – Big or Small!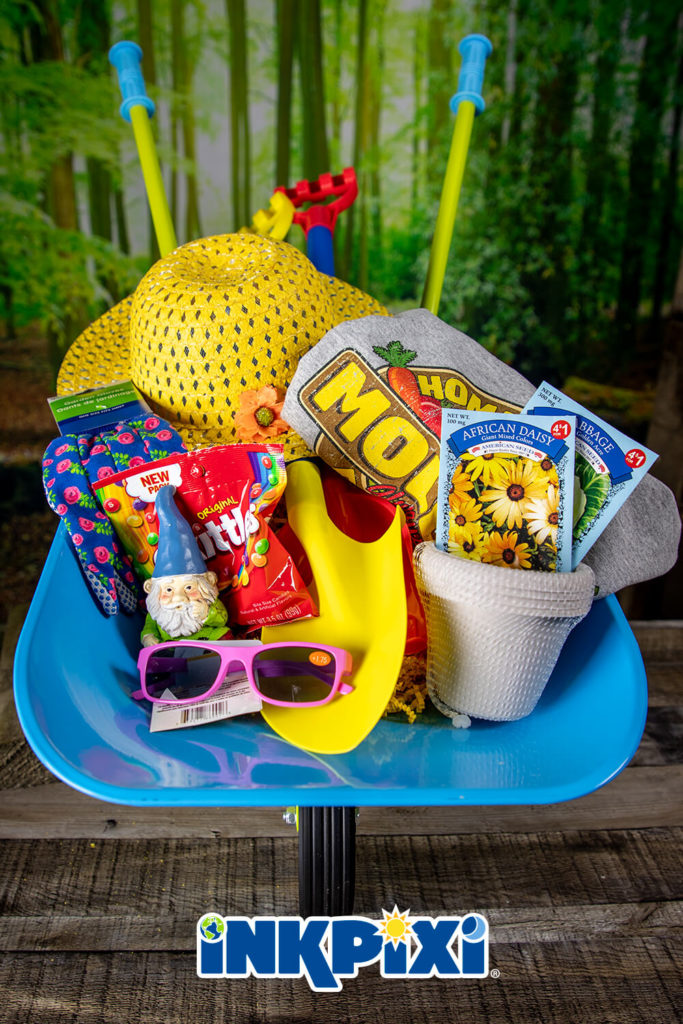 Making your gift personal and thinking outside the box with the presentation adds a uniqueness that the recipient will love and appreciate. Gift-giving should be thoughtful – show it with personalization!
Be sure to follow us on Facebook for more gift-giving ideas, DIY, recipes, and much more.