The Customer Photo of the Week Featuring the McElroy Family Reunion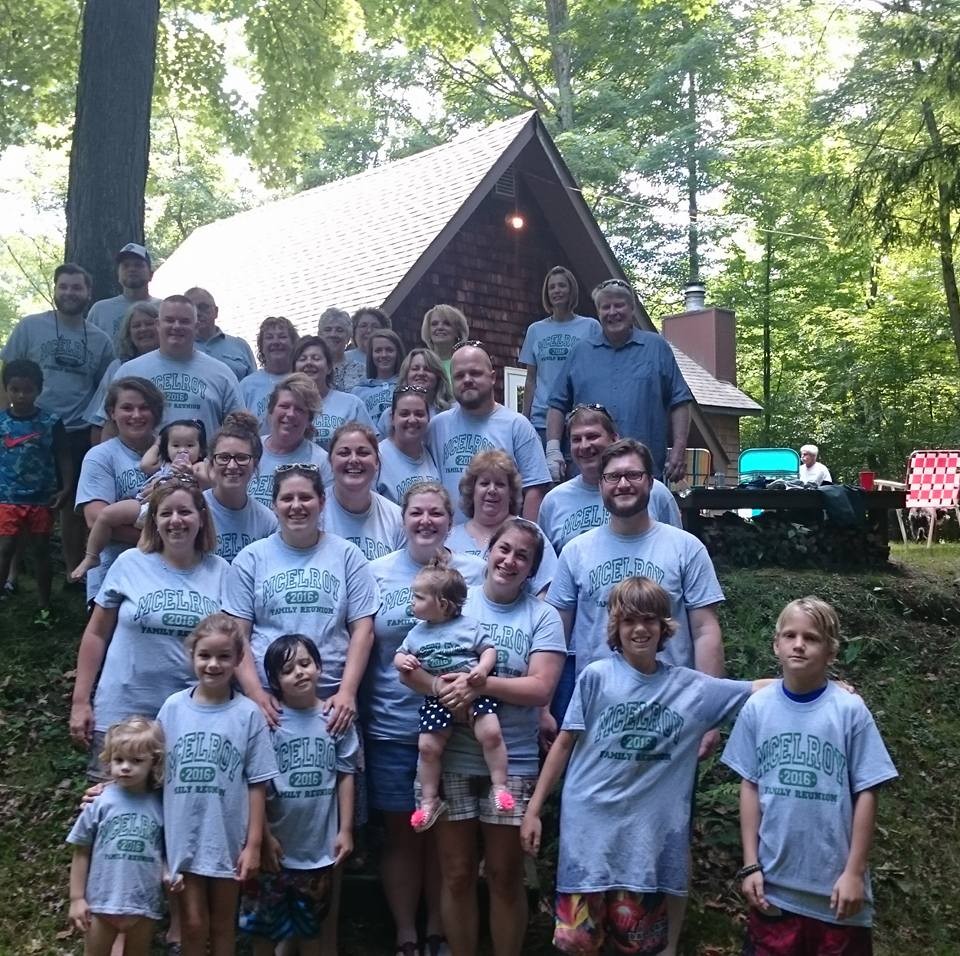 All day long at the cabin, the treasured sound of the screen door slamming rang harmoniously in the McElroys' ears. The cabin was built by family in 1971 and holds a plethora of memories. It was the perfect location to host their family reunion. This was the first reunion the family had in about twenty years. Approximately fifty family members ranging in age from one to seventy-eight came from as far as Florida to the family-owned cabin in Franklin, PA.
Michelle McElroy said the personalized Athletic Family Reunion shirts from InkPixi were, "a huge hit"!  Thank you to the McElroys for letting us be a part of your special day!
Capture your memories, post them on Facebook, and tag us! We have an inkling you may just be the next to get a shout out!!