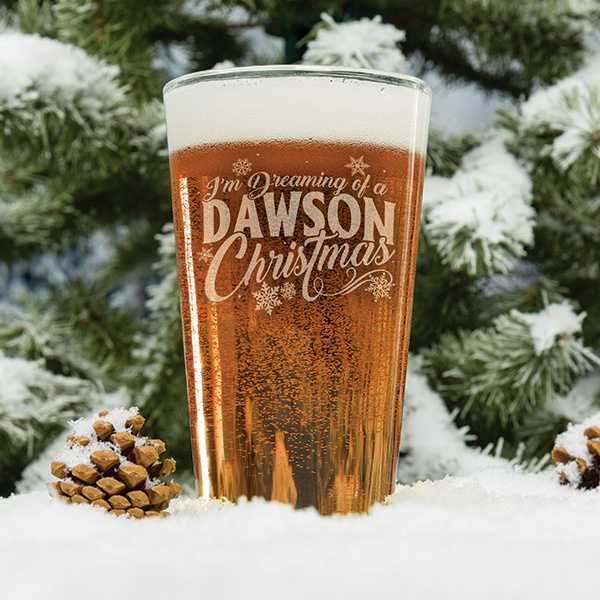 Our Dreaming Of Christmas custom pint glasses will get you in the holiday spirit. This festive design will perk up your family get-togethers. Add your favorite seasonal beverage to these personalized pints and make merry!
These 16oz. laser-engraved personalized pints also make great holiday gifts. Add any name and a six-pack of their favorite brew for a personal gift they'll cherish for many years.
Sign-Up for our email list and don't miss a thing. You'll receive member-exclusive offers and be the first to know when we release new designs and products. So, what are you waiting for? Join today!