Thank Your Squad With Custom Pint Glasses & More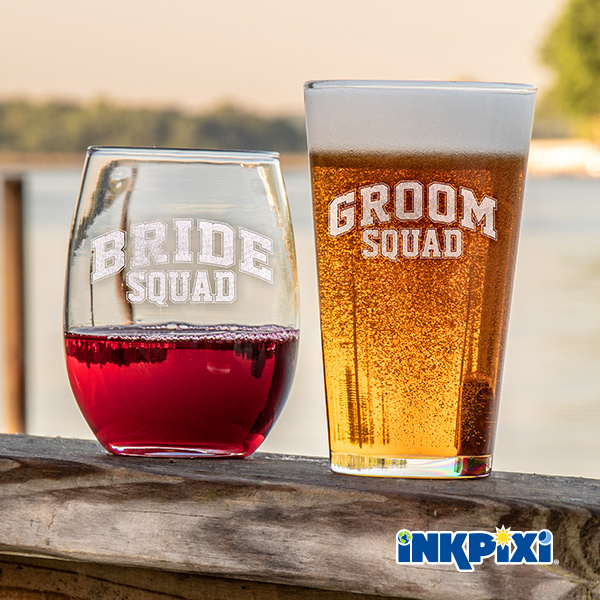 Wedding season inspires us to look for unique and personal gifts, and not just for the bride and groom. Our custom pint glasses and stemless wine glasses are fantastic gifts to thank your bridal party for all of their love and attention. Gather with your squad for a toast with personalized pint glasses and wine glasses, featuring their names! Our beautifully laser-engraved glassware is an exclusive gift for a one-of-a-kind day that will be remembered forever. Order yours today and make memories tomorrow!

InkPixi is a small-town American company in western Pennsylvania. We value hard work, creativity, the members of our team, and you - our customer.